Amid Maharashtra deadlock, PM Modi's praise for Sharad Pawar's NCP fuels speculations
PM Modi's praise for NCP comes at a time when Sharad Pawar-led party has emerged as a kingmaker in Maharashtra.
Updated: Mon, 18 Nov 2019 04:03 PM IST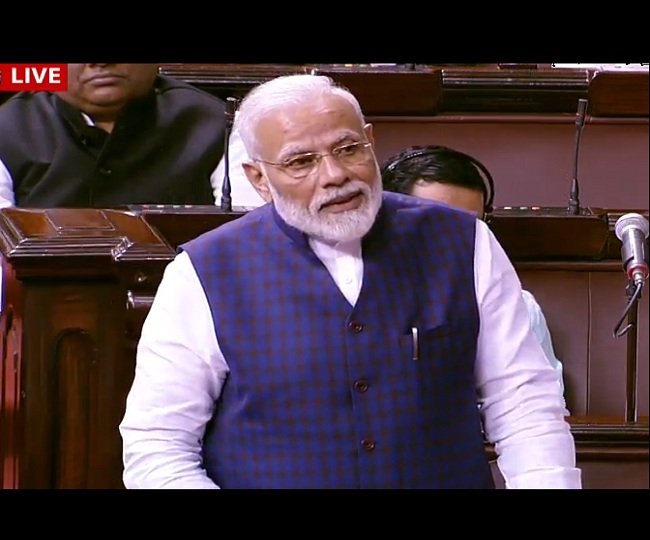 New Delhi | Jagran News Desk: Speaking on the 250th session of the Rajya Sabha, Prime Minister Narendra Modi on Monday praised the NCP, along with BJD, for "adhering to parliamentary norms."
PM Modi said the NCP and the BJD have wonderfully adhered to parliamentary norms by not entering the Well of the House. "Yet they have made their points effectively. Much can be learnt from this ... people's hearts can be won even without rushing to the Well," he said.
The prime minister said parties, including his BJP, has to learn from the NCP and BJD in this regard.
PM Modi's praise for NCP comes at a time when Sharad Pawar-led party has emerged as a kingmaker in Maharashtra and has been approached by Shiv Sena to form an alternative government in the state.
Also Read | 'BJP, Shiv Sena have to choose their paths': Sharad Pawar keeps suspense on Maha govt formation alive
The remarks just before the scheduled meeting between Pawar and Congress president Sonia Gandhi to discuss the possibility of an alliance with Shiv Sena, which virtually pulled out of the BJP-led NDA after days of bickering over power sharing in Maharashtra.
Interestingly, Pawar today said all the political parties seeking to stake claim in forming government in Maharashtra have to "choose their path."
"BJP-Shiv Sena fought together, we (the NCP) and the Congress fought together. They have to choose their path and we will do our politics," he told reporters before the Winter Session of Parliament began.
The state has been under President's rule since last Tuesday after Governor Bhagat Singh Koshyari submitted a report to the Centre, saying that none of the parties expressed willingness to for government in the state.
Sena has approached the NCP-Congress alliance to form government in the state. As per media reports, the three
parties have majorly agreed upon a 16-14-12 formula with the Sena insisting on a full-term CM post along with 16 ministerial berths. In that case, NCP will get 14 ministerial berths and Congress 12, with one deputy chief minister from both the parties.
Posted By: Abhinav Gupta