After Mamata Banerjee, Kerala and Punjab CMs declare not to allow Citizenship Act in their states
Publish Date: Fri, 13 Dec 2019 10:33 AM IST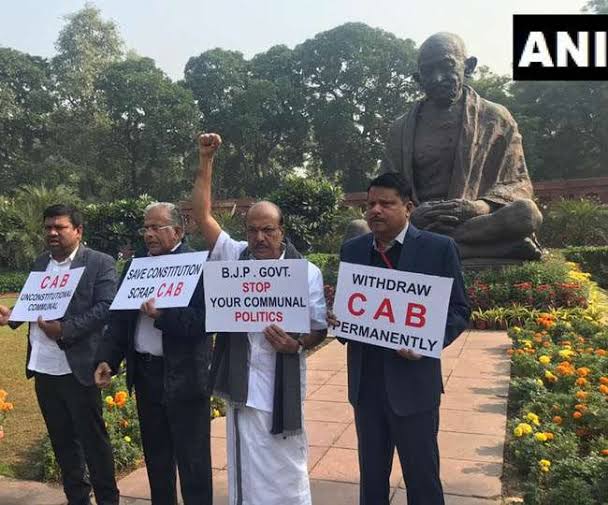 New Delhi | Jagran News Desk: Kerala Chief Minister Pinarayi Vijayan and Punjab Chief Minister Amarinder Singh on Thursday echoed their thoughts with West Bengal CM Mamata Banerjee, who had declared that she will not allow the CAB to be implemented in her state even if it becomes a law.
Both the Chief Ministers of Punjab and Kerala asserted that they will have nothing to do with BJP's alleged attempt to strip the country of its secular nature.
Also Read: Citizenship Act Protests: AASU calls for 10-hour hunger strike; internet cut in Meghalaya, curfew relaxed in Guwahati
Kerala CM Pinarayi Vijayan, terming the bill as unconstitutional and an attack on the secular and democratic fabric of India, said that the people of Kerala have no place for this unconstitutional law. "The Constitution of India guarantees the right to citizenship for all Indians, irrespective of their religion, caste, language, culture gender or profession. This very right is being made void by the Citizenship (Amendment) Bill. A move to decide citizenship on the basis of religion amounts to rejecting the Constitution," he claimed.
According to the proposed legislation, members of Hindu, Sikh, Buddhist, Jain, Parsi and Christian communities, who have come from Pakistan, Bangladesh, and Afghanistan, till December 31, 2014, facing religious persecution there, will not be treated as illegal immigrants but given Indian citizenship.
Punjab CM Amarinder Singh said that the Congress in the Punjab assembly will block the unconstitutional bill from being implemented in Punjab, and said "This law is of a very divisive nature. Any legislation that seeks to divide the people of the country on religious lines is illegal and unethical".
While West Bengal CM Mamata Banerjee had shown her dissent to the Citizenship (Amendment) Bill even before it was tabled in the Rajya Sabha on Wednesday. "Don't be scared of this bill. We are with you, and as long as we are here, nobody can impose anything on you," she said in a rally in Kharagpur after Union Home Minister Amit Shah introduced the bill in the Lok Sabha on Monday.
Also Read: Japan PM Shinzo Abe likely to cancel India visit amid protests over Citizenship Act: Report
On Thursday night, President Ram Nath Kovind gave his assent to make the contentious bill a law. The bill before becoming a law has already been challenged by Indian Union Muslim League in the Supreme Court.
Meanwhile, two people were killed in police firing in Assam's Guwahati on Thursday, amid violent protests against the bill across the country's Northeast region.
(With agencies Inputs)
Posted By: Talib Khan