In Pictures: Ayodhya Ram Temple 'bhoomi pujan' | Part I
5 photos | Wed, 05 Aug 2020 12:31 PM IST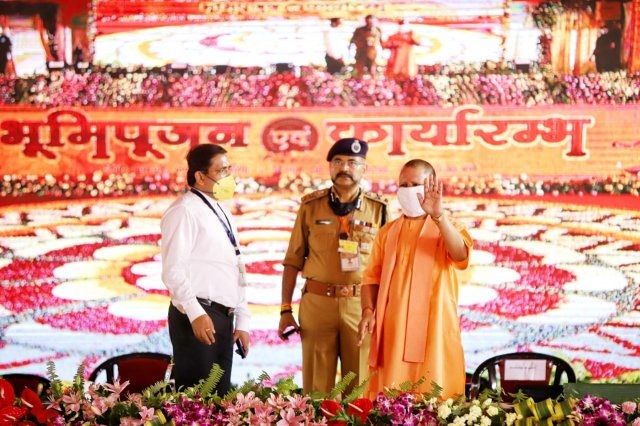 Ahead of the 'bhoomi pujan' or groundbreaking ceremony of Ram Temple, the Uttar Pradesh town of Ayodhya, believed to be the birthplace of Hindu deity Lord Ram, has been decked up with flowers, artworks and mythological paintings. The 'bhumi pujan' ceremony of Ram Temple will be held at 12:40 PM on August 5, 2020, according to Hindu rituals. See pictures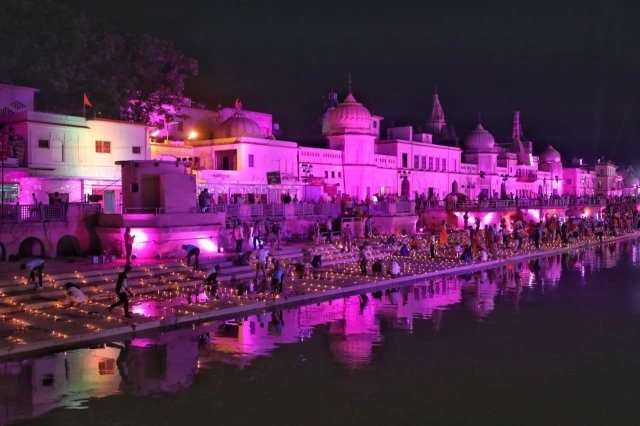 Ayodhya, a town in Uttar Pradesh believed to be the birthplace of Lord Ram, was lit up and decorated with flowers, artworks and mythological paintings ahead of the 'bhumi pujan' ceremony of Ram Temple. Thousands of 'diyas' or erthern lamps were lit on the banks of Saryu River in Ayodhya.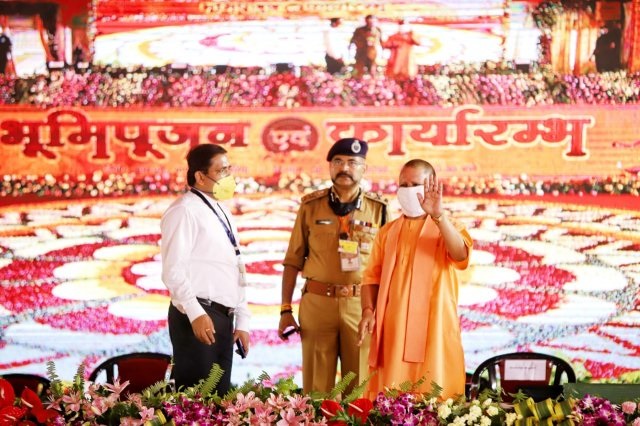 Uttar Pradesh Chief Minister Yogi Adityanath reached Ayodhya to take part in the 'bhoomi pujan' ceremony. The far-right Hindutva leader has been a staunch supporter of Ram Temple reconstruction at the site of a 16th century Babri Masjid, which was said to be built on the ruins of the temple.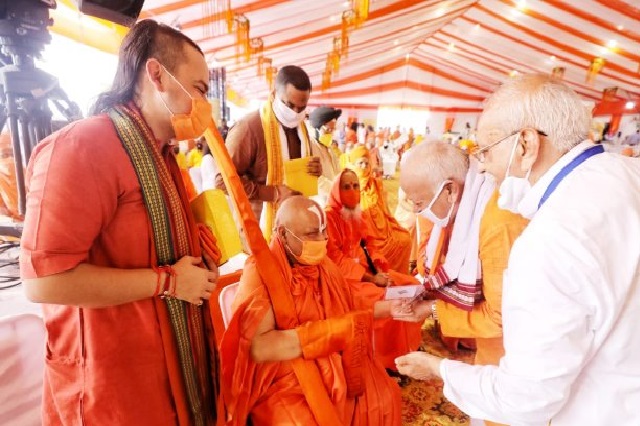 Around 175 seers and prominent personalities, including RSS chief Mohan Bhagwat, UP Governor Anandiben Patel, have been invited for a curtailed 'bhoomi pujan' ceremony in view of the coronavirus pandemic. Iqbal Ansari, a Muslim litigant in the Ayodhya land dispute case was the first invitee.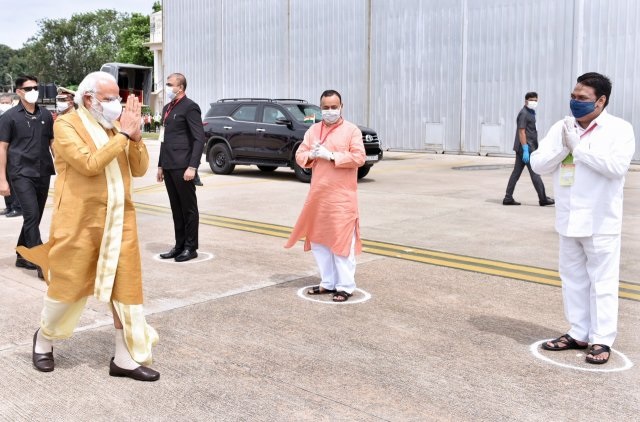 Prime Minister Narendra Modi has also reached Ayodhya. Modi will lay the foundation stone of the Ram Temple by laying a 40-kg silver brick to mark the symbolic construction of the temple. Modi first landed in Lucknow and then took a chopper to Ayodhya to attend the ceremony.
PM Modi, RSS chief Mohan Bhagwat takes part in Ram Temple 'bhoomi pujan'. In view of the coronavirus pandemic, social distancing was also followed by the prime minister and the RSS chief. Modi was facing East as he sat on the 'puja', which is considered auspicious according to Hindu rituals. Modi will now lay the silver brick to start the construction of Ram Temple. He is likely to address the gathering of seers on the ocassion.