By Aalok Sensharma
Sat, 13 Jun 2020 01:59 PM IST
Minute Read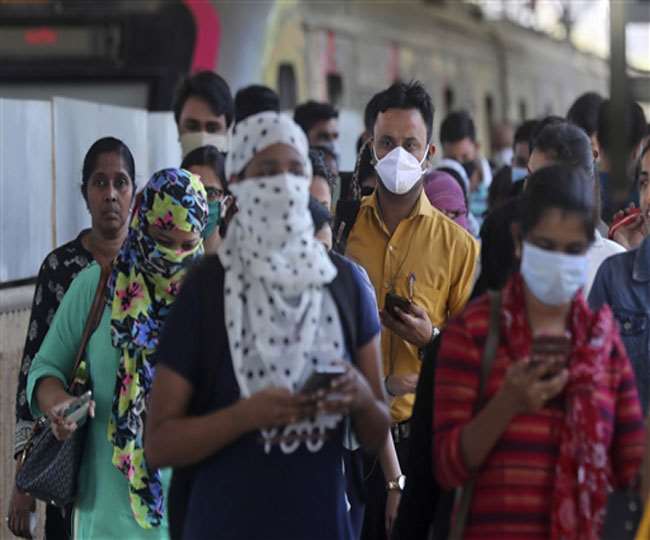 New Delhi | Tarun Gupta: As the nation ventures into the unlock phase, the emotion for most people is a blend of relief and anxiety. We experienced the most stringent lockdown in the world. The jury might still be out on the efficacy of this unprecedented measure. There has, nevertheless, been an overwhelming consensus on easing the restrictions and opening up the economy.
We understood, perhaps a trifle late, that the form of complete shutdown imposed by the government - right or wrong, good or bad, necessary or gratuitous, was certainly unsustainable.
In the immediate aftermath of this lockdown and beyond, a lot of spheres offer the opportunity to transit. One of the significant avenues is education. If we wish to catch up with the first world, upgrading our human resource is paramount. The stand out transformational factor here would be improving our education standards.
You don't have to be a soothsayer to say that online education is an idea whose time has come. Education in India will perhaps go beyond being a real estate play for entrepreneurs. Investment in content and faculty will surpass the brick and mortar obsession. High quality online education should replace third-rate education in sub standard colleges. Virtual classrooms, without the constraints of physical space, can accommodate many more students. The exodus of students from small towns to big cities can reduce immensely. The savings on rent, transportation, and living expenses that students incur will enhance affordability of higher education.
At junior level, perhaps till intermediate, there can be no substitute to conventional schooling. Children attend school not just for academics but for life skills as well. Here too though, online education can add enormous value. In India, there are considerable disruptions in regular school activity due to festivals, elections, and climactic factors. Even pollution breaks of late have pervaded into the school calendar. Online classes in such scenarios may not be ideal but continuity offered by them would be preferred over the alternate hiatus.
As the transition towards virtual classroom gains momentum, the entire gamut of education in India will need to be revisited. For decades, we have lamented that our academic examinations are more a test of memory than anything else. It lays emphasis on rote learning and regurgitation in an examination. Education essentially has two facets – knowledge and understanding. Memory has a part to play as far as knowledge is concerned, hence, cannot be undermined. However, the structure of test papers cannot be overly skewed towards that one aspect. In an online assessment model, akin to an open book exam, there will be the requisite shift to evaluating knowledge application skills and testing the understanding of the subject.
We can no longer gloss over the anachronism of our education system. The curriculum will need to be redrafted, the pedagogic methods and examination techniques suitably adjusted. The thrust will need to be on sifting knowledge from information and seeking wisdom from knowledge - an environment where serendipity becomes a norm.
Educating a society exceeds churning out literates. We desire a culture that imbrues morality while imparting technical skills. Should an education system prepare students to face the proverbial cruel and heartless world or should it strive to raise children who will make the world less cruel and heartless?
The government is working on protocols to reopen schools. It seems distant as of now. Our Prime Minister, in his inimitable alliterative eloquence, highlighted the relevance of reforms in land, labor, liquidity and laws. The structural reforms in the Indian education deserve similar contemplation.
Idioms, for me, are the most potent tools of effusion. I lean on them to learn and express.
The Covid 19 pandemic may expedite new trends. Eventually, when mass hysteria settles, we are likely to see that while change is the only constant, there is equitable merit in the view that fundamentals never change.
Since the time the apocalypse has shackled the world, the most over used cliché in media and conversations has been, 'the world will not be the same again.' The erudite scholars of various hues have made their prognosis. Some of it may be presumptive; a lot of it, however, is conjecture, more on the lines of crystal ball gazing. While the verifiability of the myriad scenarios remains speculative, the ad nauseam surmise has surely started to make for a trite copy.
They say that those who don't learn from history are condemned to repeat it. The most important lesson of history for us really is the resilience of the human specie. We have faced catastrophes since inception and emerged evolved versions of ourselves.
One simple aphorism reads, 'more things change, more they remain the same.' In a perfectly parallel mode, Charles Darwin had quipped, 'it is not the fittest or the most intelligent but the most adaptable to change that will survive.' Between these two fundamental, yet profound apothegms will, perhaps, lie our future path? Some day, sooner than later, we shall appreciate the significance and the triviality of the events, and look back to reflect, 'what the fuss was all about?'
(The article is an opinion piece by Tarun Gupta. The views expressed in the article are of the author and Jagran English does not take the responsibility of the views expressed here)