World Blood Donor Day 2020: Is donating blood while menstruating harmful for women? Check details here
World Blood Donor Day 2020: According to Cosmopolitan, an American monthly women fashion and entertainment magazine, "You may give blood during a period, but if you are having a particularly heavy period it would be better for you not to. This is because any form of blood loss can reduce the iron levels in your body and potentially make you feel unwell for a short time."
Updated: Sun, 14 Jun 2020 08:04 AM IST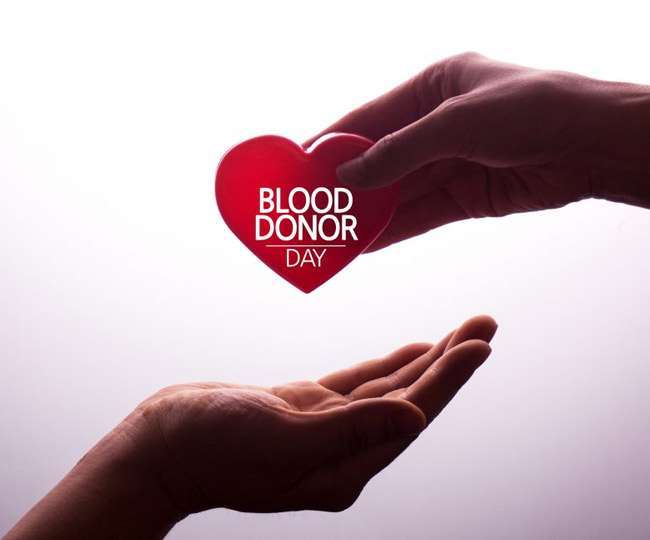 New Delhi | Jagran Lifestyle Desk: World Blood Donor Day is a festival that is celebrated to thank those who donate blood voluntary and safe thousands of lives. This is day is also important as people also raise awarness about donating blood. World Blood Donor Day is commonly known as 'WBDD' and is celebrated on June 14 every year. The day was first celebrated on June 14, 1868 to mark the birth anniversary of Karl Landsteiner, a scientist ho won the Nobel Prize for the discovery of the ABO blood group system.
Research states that men donate more blood than women. One of the common reasons is that most women think that their body is losing blood during menstruation already and they worry about their health. But regular menstruation does not affect your ability to donate. You can safely donate blood under some criteria.
Know the criteria for donating blood while menstruating:
According to Cosmopolitan, an American monthly women fashion and entertainment magazine, "You may give blood during a period, but if you are having a particularly heavy period it would be better for you not to. This is because any form of blood loss can reduce the iron levels in your body and potentially make you feel unwell for a short time."
Here are some tips for women about when to donate blood:
Your hemoglobin must have a minimum level of 12.5g/dL.
It may be better to donate blood a week after menstruation, but it is still manageable if you are not bleeding heavily.
You should not donate if you're in discomfort or pain.
You should avoid it if you are having a heavy menstrual flow or menstrual cramps.
If you are pregnant
If you miss your period and you think you may be pregnant
Blood is a universal need. Donating blood is not only an act of humanity but also a sense of relief to own selves. The benefits it provides are huge; it helps in controlling weight, keeps your liver healthy, burn calories, and helps in smooth blood circulation.
Here are some general guidelines for people who want to donate blood:
It is very important to tell the doctors prior to donating blood about any medication that they are taking or have taken in the past 5 days regarding menstruation.
The donor must be 18–65 years old and should weigh a minimum of 50 kg.
If you are having medical investigations then wait until these have been completed.
Must go through a risk assessment for transfusion-transmissible infection.
Pregnant women should not donate blood as anemia is a big concern during pregnancy.
One should intake plenty of fluids before donating blood
For male donors, minimum hemoglobin needs to be 11 g/dl whereas 12/gdl for women.
Minimum weight should be 110 lbs
Donors must not be fasting before donating.
They should intake remember to be on iron-rich foods, always especially the week before donation.
The temperature should be average.
The theme for this year's World Blood Donor Day is "Safe blood saves lives" with the slogan "Give blood and make the world a healthier place".
Posted By: Talib Khan