By James Kuanal
Updated: Mon, 27 Jan 2020 05:54 PM IST
Minute Read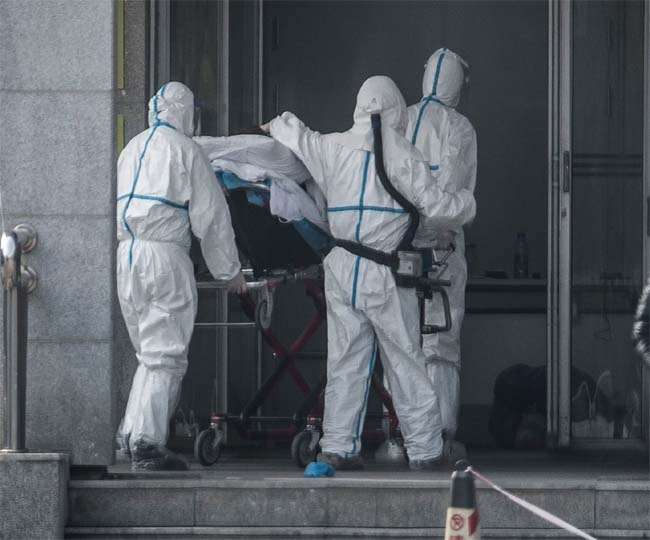 New Delhi | Jagran Lifestyle Desk: 'Coronavirus', from the family of SARS virus, is quickly spreading across China in the last few weeks and has infected thousands across the country. According to a report, this deadly virus has spread to humans from animals. The Chinese authorities have said that the early symptoms of this diseases are fever, cough, difficulty in breathing and pneumonia. A Chinese national travelling in Thailand was the first confirmed case of 'Coronavirus' infection outside China on January 13, said the World Health Organisation (WHO) in a report.
Also Read: Delhi Air Pollution | These smart air purifiers will help reduce breathing problems
What is Coronavirus?
Coronaviruses are large group of virus that are common among animals. As per US Centers for Disease Control and Prevention, it can be easily transmitted from animals to humans.
Symptoms
The symptoms include sore throat, running nose, headcahe, fever, which can last up to a couple of days. For those who have weak immune system, there's a chance that the virus can lead to lower, and serious respiratory tract illness like pneumoni and bronchitis.
SARS
Severe Acute Respiratory Sundrome or SARS is the other coronavirus that can lead to above symptoms. It was also first identified in China. As per WHO, it causes respiratory problems but can also cause diarrhea, fatigue, respiratory distress, difficulty in breathing and kidney failure. Older people are most vulnerable to the disease.
How it spreads?
Coronavirus can spread via human contact with animals. When it comes to human to human transmission of virus, it often spreads when someone comes in contact with infected person's infections such as cough, sneeze handsake. The virus can be also transmitted by touching something of an infected person and then touching your eyes, nose or mouth. It can only be controlled by handling a patient's waste.

Treatment
As of now, there is no specific treatment. Most of the time, the symptoms will go away on their own. However, Coronavirus can be releived by a prescribed doctor's medication.
A room humidifier or hot shower can help with sore throat or cough.
Drink plenty of fluids and get proper sleep.
Also Read: As Delhi turns into 'gas chamber', here's a list of dos and don'ts to stay safe
Prevention
There is no vaccine to treat the Cornavirus. Trails are underway.
Avoid touching your eyes, nose and mouth. Wash your hands often with soap and water and for at least 20 seconds.
if infected, stay at home and avoid crowds or contact with others.
Cover your mouth and nose to prevent spreading of the virus.