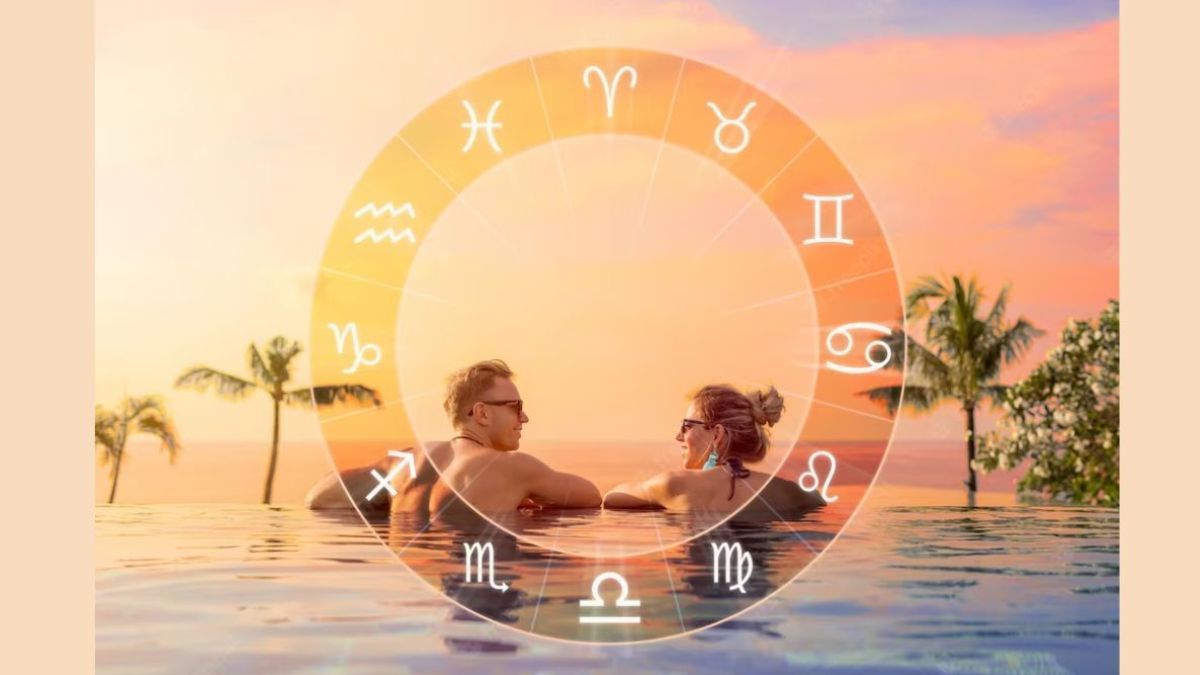 Aries: The coming week is likely to be a romantic one for the Aries people. The planetary alignments are likely to encourage you to have a sweet time with your sweetheart. Moreover, with the blessings of the elders of your house, you may be able to start your relationship afresh.
Taurus: The chaos of the first few weeks of January may have receded, and the cosmos is now a little more serene than it was then. You cannot force someone to change their perceptions because everyone has their own. You abhor change, and even your viewpoint is unusually constant. However, now is the moment to practice some flexibility because the Sun and Venus will be in conjunction.
Gemini: Nobody is perfect. If the world appears to be at peace and you are content with the one you have now, there is no need to try a new door. There is no limit to desires. But keep in mind that if your relationship is stable, you can only work toward a better tomorrow. Don't hurt anyone else. Make use of meditation.
Cancer: You may be in for a long-term relationship if something about your relationship is giving you the gut feeling that everything is going well. There is a possibility that the couple may start to prepare for the wedding. However, before giving in, take a deep breath and read between the lines. You never know what you might find or discover to be true.
Leo: This week, as you approach a pivotal juncture in your relationship, you are likely to be blessed with unusual clarity of vision today. You may be able to see where you are now and where you want to go in the future clearly and objectively. Additionally, you may be able to decide if you are satisfied with the course your life has taken and whether or not you want to continue on this path with your significant other.
Virgo: The time of day may be ideal for both of you to have a great time together. To get your attention, a lot of people may be watching you. They are all unworthy of serious involvement. On the other hand, one of them might end up being a good friend with whom you could casually discuss various topics.
Libra: You may learn the reason for your partner's sudden changes in behavior throughout the week. You may have been paying less attention to them. You can indulge with your partner in fun activities such as going shopping with your partner or taking a long drive. Have dinner together. Be considerate of your partner. Your soulmate may once more radiate the same spark and freshness.
Scorpio: There may be a shift in your partner's perspective in some way. They might want to live an adventurous life, which might require several experiments, to achieve their objective. You might try, but you might have to change your home or your eating habits. Just be careful not to make your partner laugh too much when they try something new!
Sagittarius: The week is likely to have a pleasant beginning. Your partner's laughter and warmth will likely brighten your relationship's intimacy. There have been challenges in your personal life recently. Therefore, the time has come for you and your significant other to go out, cuddle up, and have some fun! If you laugh at each other, most of your worries as a couple may fade away.
Capricorn: In recent times, your feelings for one another had been clouded by misunderstandings and unnecessary obstacles. It's possible that in the future, all of these uncertainties may vanish and the genuine and unwavering nature of your commitment to one another may appear. Make sure to express your gratitude. Presently, romantic gestures are a great way to express your emotions.
Aquarius: You may need to pay attention to several issues this week because your relationship appears to be quite complicated. However, you may quickly conclude that addressing this issue has helped you improve your comprehension, and some previously obscure aspects may get clear. You might have the strength to develop a more open relationship.
Pisces: Your partner's strong emotional support may be exactly what you need right now. However, you and your partner have been geographically separated for a variety of reasons. Despite your repeated efforts, it appears impossible to reconnect with your partner. If you keep trying, you may soon be able to meet them and spend the most good time with them.