By Aalok Sensharma
Updated: Fri, 22 May 2020 07:59 AM IST
Minute Read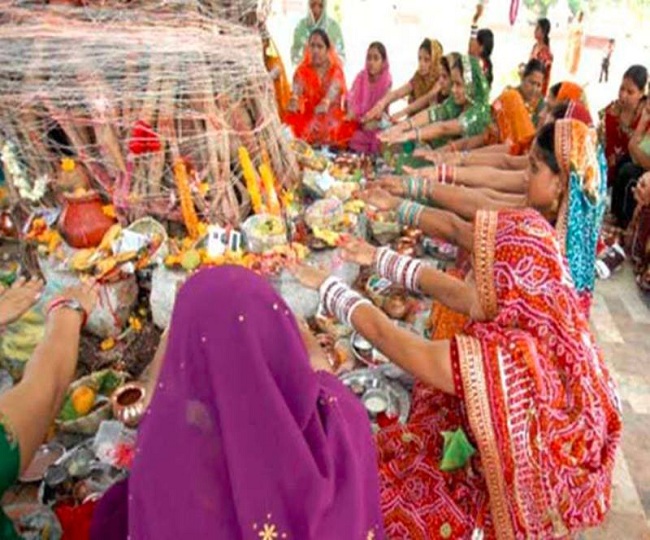 New Delhi | Jagran Lifestyle Desk: Vat Savitri is celebrated by Hindu women all over the country. On this day, women across India observe fast for the long lives of their husbands and pray to Vata -- the Banyan tree.
Meaning of Vat Savitri:
Vat is the Sanskrit term for a Banyan tree while 'Savitri' was the woman who fought against death to bring her husband back to life and hence the festival is named as 'ÄėVat Savitri'Äô. Vat Savitri is celebrated on the Vaishak Vaidya Chaturdashi Amavasya (no moon night) every year, as per the Hindu Purnimanta calendar.
Difference between Vat Savitri Purnima and Amavasya:
The southern part of the country celebrates the same festival on Purnima (the full moon day) while in the north it is celebrated on the Amavasya (no moon day) of Krishna Paksha in the month of Vaisakh. Due to the acceptance of different lunar positions, Vat Savitri Puja will be observed on May 22 or Friday this year by the north Indians. While in the Southern parts of the country, the day will be celebrated on June 5, 2020.
History of Vat Savitri:
Savitri, the daughter of King Asvapati, married Satyavan who was cursed to die a year after his marriage. As one year of his marriage completed, Satyavan felt weak and died in the lap of his wife. Savitri did not accept this and rebelled to the God of death, Yamaraj. She went behind Yamaraj and pleaded to him to not take her husband away. Impressed by the dedication of Savitri, Yama granted her three boons, but kept a condition in front of her "you'll not ask for the life of Satyavan". Then, Savitri wittily asked for 100 children of her and Satyavan. Surprised by her devotion Yamaraj granted her another boon and this time he didn't keep any conditions and therefore Savitri asked for the life of her husband.
Preaching the commitment and love for her husband that Savitri entitled, married Hindu women celebrate the festival of 'Vat Savitri' every year.