Vat Purnima Vrat 2020: Date, Puja Vidhi, Shubh Muhurat and Importance of Vat Savitri Vrat
Vat Purnima Vrat 2020: Vat Savitri Vrat is one of the most significant festivals in India that is celebrated with a lot of zeal and enthusiasm across the country, especially by Hindu women for the well being and long life of their husband.
Updated: Fri, 05 Jun 2020 07:58 AM IST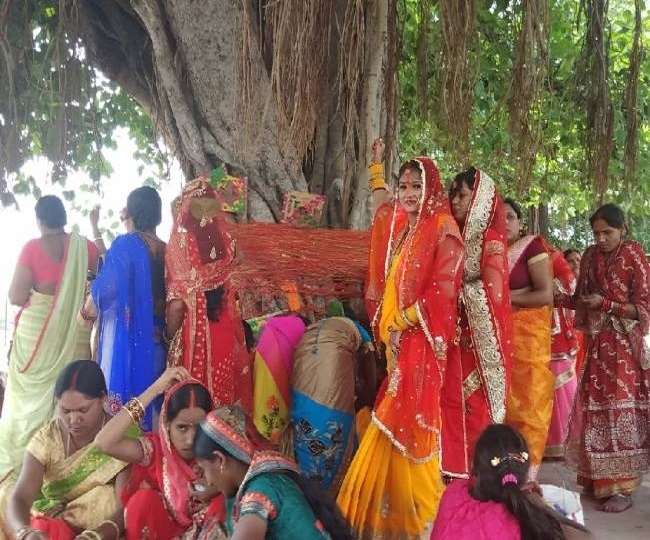 New Delhi | Jagran Lifestyle Desk: Vat Purnima Vrat, which is also known as 'Vat Savitri Vrat', is a festival that is celebrated with a lot of zeal and enthusiasm by married Hindu women across the country. Vat Purnima Vrat is quite popular in north India and is celebrated with a lot of fervor in Maharashtra, Gujarat, Rajasthan, Uttar Pradesh and Goa. On this day, married Hindu women pray for the long life and well-being of their hudbands and observe a fast for them. They celebrate it by praying a banyan tree and by tying a ceremonial thread around it. Apart from this, women also offer five types of fruits and a coconut to the banyan tree. It is celebrated on Amavasya or no moon day in the month of Jyeshtha, according to the Hindu calendar. This year, Vat Savitri Vrat will be celebrated on June 5.
Puja Timing for Vat Purnima:
From 3:17 am on June 5 till 0:44 am on June 6.
Puja Vidhi:
Wake up early in the morning and take bath.
Clean your home and wear washed clothes.
Apply yellow sindoor on your forehead.
Place Satyavan, Savitri and Yamraj idol or image in front of a Banyan Tree.
Light Diya in front of the idol.
Offer flowers, sweets, akshat.
Pour water on the roots of the banyan tree.
Tie a thread across Banyan tree.
Take seven rounds around the tree.
Read vrat katha of Vat Purnima.
Offer money and clothes to the needy.
During this festival, women greet each other and gift jewelleries.
It is believed that Lord Brahma, Vishnu, and Mahesh (trinity) live in banyan tree thus worshipping the tree is considered sacred. The full moon day plays a very important role in Sanatan Dharm. Lord Vishnu is worshipped by devotees on this day to get free from sins and financial hardships.
As per religious beliefs, Savitri saved her husband Satyavan from Yamraj-- God of death by observing fast. So, women too also observe fast for the longevity of their husband. The fast is observed as a token of love for their spouse. It ensures prosperity and well-being of their husbands.
Posted By: James Kuanal