Tulsi Vivah 2019: History, significance, date and time of this festival
Updated: Fri, 08 Nov 2019 11:05 AM IST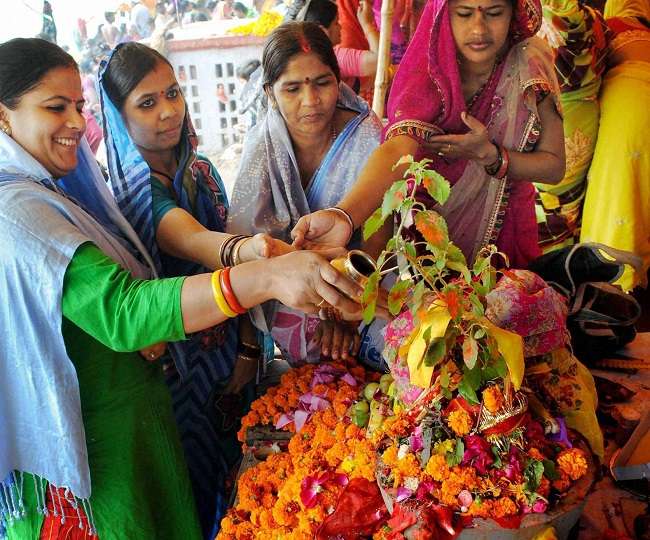 New Delhi | Jagran Lifestyle Desk: Tulsi Vivah is a festival that is celebrated to mark the ceremonial marriage of the Tulsi plant to the Hindu god Shaligram. The festival signifies the end of the monsoon and the beginning of the wedding season in Hinduism. On this day, married women observe this ceremony to remain blessed in marital bliss.
Generally, this ceremonial festival is performed anytime between Prabodhini Ekadashi (the eleventh or twelfth lunar day of the bright fortnight of the Hindu month of Kartik) and Kartik Poornima (the full moon of the month). This year, it will be observed on November 9.
History and Significance:
Tulsi is venerated as a goddess in Hinduism and is considered as a wife of Vishnu, with the epithet, "Vishnupriya", "the beloved of Vishnu". The legend behind Tulsi Vivah and its rites are told in the scripture, Padma Purana. According to these legends, there was demon king Jalandhar who was infamous for his evil acts and his success lay in the virtuous character of his beloved wife Brinda.
The Gods wanted to end this but even Lord Shiv could not defeat Jalandhar, so he requested Vishnu to find a solution. Lord Vishnu disguised himself as Jalandhar and tricked Vrinda by touching her. She realized it was not her husband but Vishnu. This destroyed her chastity.
After that, the legends say that Jalandhar lost in the fight and died. When his wife, Brinda came to know about this, she cursed Lord Vishnu to become a stone named Shaligram and performed and immolated herself on her husband's pyre. After this, Lord Vishnu, converted her soul into Tulsi plant and promised to marry her and that's how the Shaligram stone married Tulsi plant.
Date and Shubh Muhurat timings:
The date and puja timings for the Tulsi Vivah 2019 are as follows:
Sunrise: November 09, 2019 6:40 am
Sunset: November 09, 2019 5:40 pm
Dwadashi Tithi begins: November 08, 2019 12:24 pm
Dwadashi Tithi ends: November 09, 2019 2:39 pm
Posted By: Aalok Sensharma