Super Flower Moon 2020: Gear up to watch last 'Super Moon' of this year at around 10 pm
Updated: Thu, 07 May 2020 04:54 PM IST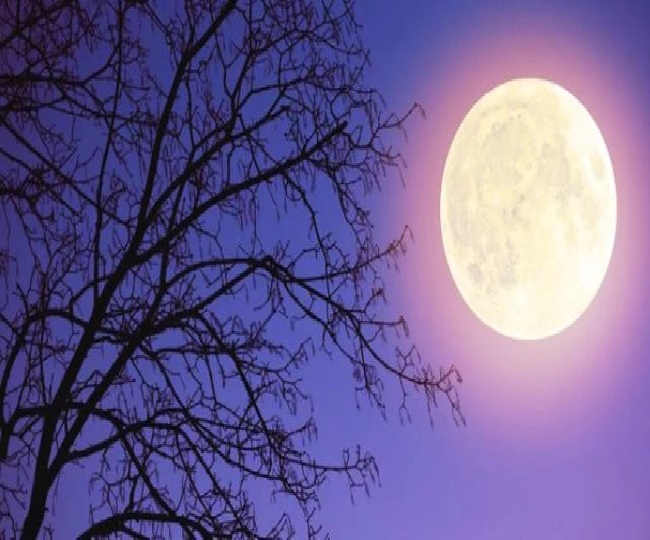 New Delhi | Jagran Lifestyle Desk: Watching the celestial events like full Moon is one of the most exciting activities during the lockdown. Incidentally, the fourth and final SuperMoon of 2020 will be appearing on May 7 (Thursday). We can gaze at the Super Moon directly seen from our eyes as the level of air pollution has dropped amid lockdown imposed to combat COVID-19. For details of the view, a telescope is recommended. Traditionally, the Super Moon that appears during May is known as Super Flower Moon.
Also Read: Super Flower Moon 2020 Horoscope | Predictions for Aries, Taurus, Gemini, Cancer, Leo, Virgo and other zodiac signs
A celestial event, Super Moon appears when the Moon's orbit is closest to the Earth, also known as perigee. During this event, the distance between Moon and our planet is reduced to nearly 2,21,800 miles. Due to the reduction in distance, the moon appears bigger and brighter. But, since the path of the Moon is elliptical in its orbit, not all full moon are SuperMoon. On an average, Supermoons are 14% brighter and 7% bigger.
When, where, and how to watch the super flower moon?
The final supermoon of the year will appear in India on May 7 at 4.15 pm Indian Standard Time (IST) but it will be clearly visible to its fullest glory at around 10:30-11:30 pm. Unfortunately, people across India will not be able to watch the phenomena as there will be daylight. But, thanks to online websites, you can watch the Super Full moon live and also get its pictures.
The best time to view a supermoon is when it rises in the sky because the contrast of trees and buildings make the Moon appear even larger. For an optimised viewing, it is suggested that you lie flat on your back and look up, turn off any porch lights, don't look at phone screens and block out any view of streetlights by using tall objects.
The last supermoon or super pink moon had appeared in April. The first (Snow Moon) and second supermoon (Snow Worm Moon) was visible in February and March.
Posted By: James Kuanal