Super Flower Moon 2020: Everything you need to know about the last Super moon of this year
Updated: Thu, 07 May 2020 02:01 PM IST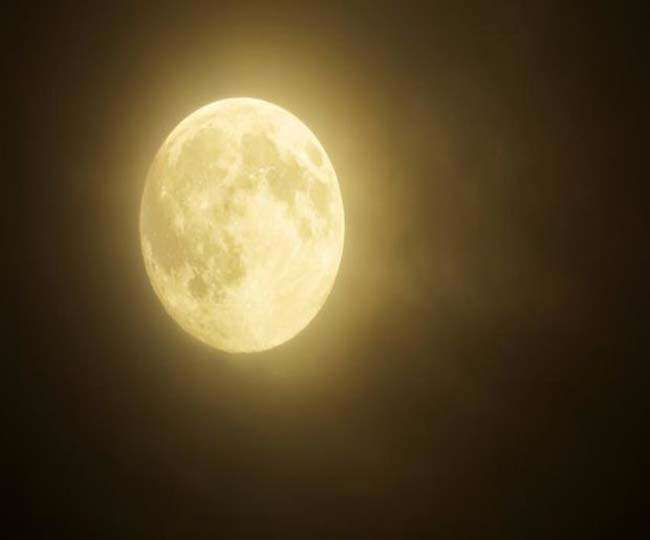 New Delhi | Jagran Lifestyle Desk: The fourth and final Super Moon or Super Flower Moon of the year will be seen on Thursday (today) worldwide. That will exactly be the time when a full moon is expected to occur at the closest point to Earth (perigree) during its orbit, making it appear way too larger and brighter than usual. The phenomenon, will start appearing from twilight , but will be clearly visible to its fullest glory at around 10:30-11:30 pm, Indian Standard Time – according to NASA.
Also Read: Super Flower Moon 2020: When, where and how to watch last 'Super Moon' of this year
The May moon has earned its "flower" nickname as a dedication to the spring in the Northern Hemisphere part of the globe. NASA said in a statement that the nomenclature traces back to the Maine Farmers of USA's Almanac in the 1930s.
The full moon measures about 0.52 degrees wide in the night sky at an average, and on May 7 it will be about 33 arc minutes (0.55 degrees) across. A clenched fist can get you the reference for it measures about 10 degrees wide at your arm's length, a report from space.com stated.
Though binoculars and telescopes are not specifically required, but these devices can certainly provide a more unadulterated view of the magnificent event.
Such super moon events are usually the affairs full of glitz among the astrophysics enthusiasts, but the Space Centers in India and beyond are closed for the normal public in the wake of novel Coronavirus pandemic.
So your home's balcony or building's terrace is all you've got for a super moon view this time amid the lockdown in-place to contain the spread of coronavirus pandemic.
Also Read: Super Flower Moon 2020: From Aries to Virgo to Pisces, how supermoon will affect your zodiac sign
According to CGTN, while a super moon is considered less serious and scientific than an eclipse, it represents a chance to encourage people to start looking at the moon. The next full super moon won't come around until late April in 2021.
Posted By: Talib Khan