Stay Home Stay Empowered: Telemedicine gaining popularity amid lockdown; helps you save up to 30% on doctor's fee
Publish Date: Thu, 30 Apr 2020 02:11 PM IST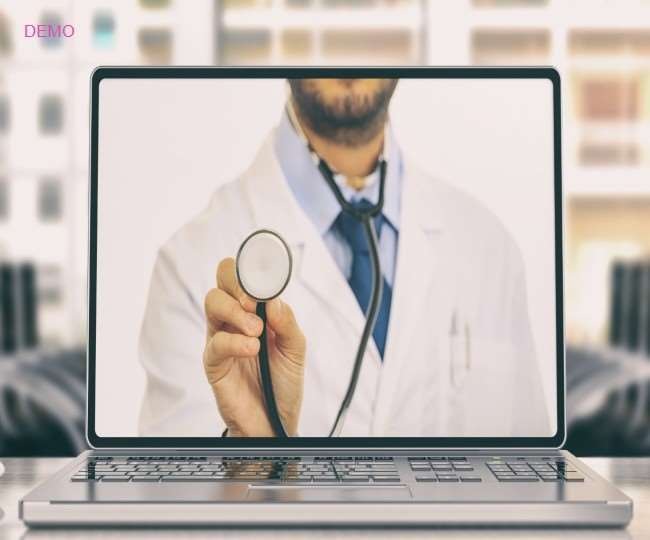 New Delhi | Vineet Sharan: The trend of work from home and online education is on a rise amid lockdown. Similarly, telemedicine is also gaining attention amid coronavirus pandemic. This is because people have been advised to stay in their homes during this period to prevent the spread of coronavirus.
Telemedicine simply means treatment via phone or video call. Amid lockdown, the World Health Organization (WHO) also recommends the use of telemedicine, so that the least number of people arrive at the hospital and normal patients protect themselves from the possibility of a possible COVID-19 infection.
Doctors are paying emphasis on technology
Dr. Vivek Gupta of Dayanand Medical College, Ludhiana has informed that he has treated his old patients through telemedicine during the lockdown. Speaking to Jagran, Gupta said that he advise them on the phone and prescribe medicine. Some patients are also being treated through video calls. The technology is also being used to counsel with COVID-19 patients.
People are mostly concerned about their immunity
Rituraj, co-founder of tele-consultancy and contactless healthcare technology platform HELLoDoX, told Jagran that due to COVID-19, there has been a tremendous boom in the contactless health platform and telemedicine. Instead of going to the hospital, people consult doctors via phone, apps and websites. People are usually concerned about their immunity. Thus, doctors are advising them the right diet plan to raise immunity.
On HELLoDoX, people can also consult a doctor through a message. They can also take an appointment with a doctor through this app. Using the app, you can also transfer your medical history. If Rituraj is to be believed, there is a possibility that contactless health consultation will increase further in the coming days. At the same time, people in small cities would prefer to consult doctors through telemedicine and phone calls.
Treatment method changed in COVID-19 era
Dr. Vivek Gupta has informed jagran.com that the lockdown has been going on for several weeks. Thus, a lot of patients have started to come OPD. So, doctors have to be very careful. They should pay full attention to the patient, but also remain conscious about protecting themselves from infection. According to Vivek Gupta, hospitals are following the government's guidelines to avoid COVID-19.
Precautionary Steps taken at hospitals
-No patient allowed in hospitals without a mask.
-Entry in the hospital only after hand washing or sanitising.
-Doctors enquire if the patient has symptoms like fever, cough and respiratory problems.
-The patient is sent for test as soon as coronavirus is suspected.
-All doctors are using masks, globs and hand sanitizers.
-Doctors change gloves for every patient.
-Social distancing is being taken care of in hospitals and OPDs.
Telemedicine App- 1mg, Aayu, mfine, Practo, DocsApp
Government of India Guidelines for Telemedicine
The Union Health Ministry along with NITI Aayog had released the guidelines last month. Only registered medical practitioners can treat patients through telemedicine. They can interact with patients via videos, text messages, emails, and audio calls.
Benefits of telemedicine
-Telemedicine is a cheaper option than going to the hospital. The cost of treatment is 30 percent less.
-It is estimated that telemedicine will treat 300-375 billion people by 2025.
-India is among top 10 countries in the world in telemedicine.
Limitations
-Patients who already know it are easier to treat but treating new patients with telemedicine becomes difficult.
-Sometimes patients are able to tell his problem properly.
-Telemedicine is only effective in common diseases.
Initiatives of state governments
The Health Department in Uttar Pradesh has started a telemedicine facility in UP. For this, a list of 648 doctors along with their mobile numbers have been released to all the doctors. They recommend medicines to patients after knowing their problems. After the advice of doctors, Asha Bahu, ANM, and Anganwadi workers deliver medicines to the patient's home.
Posted By: James Kuanal