Sharad Purnima 2019: Significance, importance, date and time of harvest festival
Publish Date: Sat, 12 Oct 2019 05:28 PM IST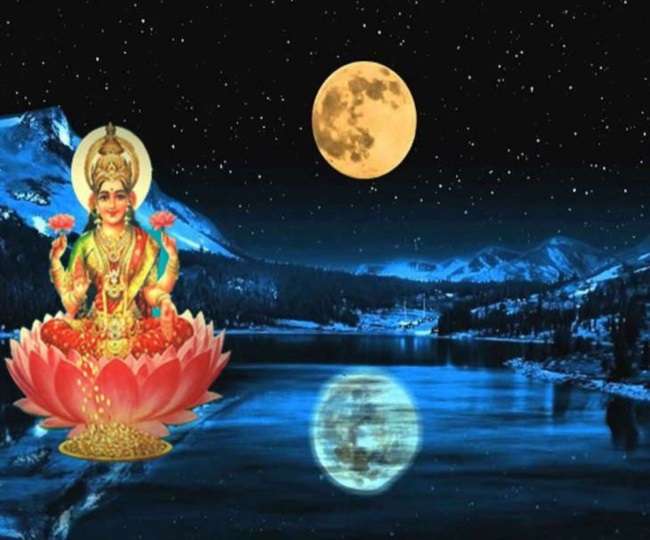 New Delhi | Jagran Lifestyle Desk: Sharad Purnima is celebrated to mark the beginning of the harvest festival and the end of the monsoon season. It takes place during the full moon in the Ashwin month of the Hindu calendar and October, as per Gregorian calendar. This year Sharad Purnima will be celebrated on October 13 (Sunday). It is believed that Sharad Purnima is the only date in the year in which the moon shows up all its Kala(s).
As per Hindu Texts, each human quality is associated with certain Kala that creates a distinct human personality. As per the scriptures, Lord Krishna was born with sixteen Kalas while Lord Ram was born with only 12 Kalas.
Sharad Purnima is also famous as Kojagiri Purnima, Kaumadi Purnima, Kumara Purnima and Navanna Purnima in several parts of the country. The festival is predominant in places such as Vridawan, Braj and Nathdwara.
Also Read: Sharad Purnima 2019 | Wishes, Whatsapp status, messages and quotes for the harvest festival
Significance, Importance, and Timing
It is believed that the Moon shines with all sixteen Kala(s) on Sharad Purnima. As per astrology, the Moon is closest to earth on this day. Its rays possess nourishing elements and healing properties that nourish our body and soul. It drips nectar as devotees keep 'Kheer' in the moonlight for the entire night. The Prasad is then distributed to family members and relatives in the next morning.
Sharad Purnima is also famous as Raas Purnima in Braj, where Lord Krishna performed Maha Raas- dance of divine love.
Several parts of the country pray to Lord Lakshmi, the goddess of wealth as she was born on this day. As per scriptures, she takes a round of the earth watches the actions of human beings for the whole night.
The auspicious timing of Kaumandi Purnima, Kojagiri Purnima, Navanna Purnima, Kumara Purnima or Sharad Purnima will begin at 12.36 am on October 13 and will end at 2.37 am on October 14.
Posted By: James Kuanal