Saturn Transit 2020: History, timings, significance and importance of Mauni Amavasya
Updated: Fri, 24 Jan 2020 07:49 AM IST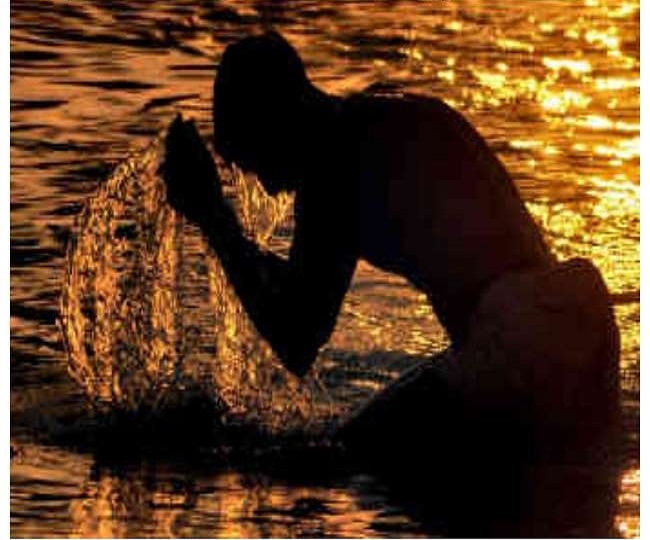 New Delhi | Jagran Lifestyle Desk: The first Saturn transit of the year 2020 will take place today and people across the country will celebrate this by taking a bath in the holy river Ganga. As per the legends, the Saturn transit or Mauni Amavasya is important to prevent the negative effects of Saturn. On this day, the devotees are advised to take a bath in the roly rive Ganga and worship lord Saturn.
Saturn Transit period will begin at 12.11 om in the afternoon till 12.57 pm while Rahukaal will be observed between 11.08 am to 12.34 pm. Rahukaal period is considered inauspicious. On this day, Moon will enter the sign of Capricorn.
Auspicious time for Mouni Amavasya 2020:
2.17 am on 24 January to 3.00 am on 25 January
Things to do on this day:
Offering sesame, dry wood, blankets, warm clothes, dark clothes, shoes is of special importance on the occasion of Saturn Transit.
People whose moon in the horoscope is debilitated could get special fruit if they offer milk, rice, kheer, mishri and betasha to the needy.
Observing fast on Saturn transit is considered auspicious.
Feeding sugar-mixed flour to ants on saturn transit fulfills all the wishes of a person.
To get rid of any problem in your live, make flour tablets after taking bath feed fishes in a river or pond. It will end the biggest problems in your life.
Feeding cows could help end feud and add happiness, peace in the family.
Make rice pudding on Mauni Amavasya and offer it to Lord Shiva and Goddess Lakshmi. It will remove poverty from your home.
To get rid of Kalsarp dosha,worshiping silver-made serpent-couple, make it flow into the river.
According beliefs, offering pitra to ancestors on this day brings peace to the ancestors. After bathing in the morning, Lord Vishnu and Lord Shiva should be worshiped on this day. The easiest way to get Shri Hari is to take bath before sunrise.
Beej Mantra:
|| Om Praam Preem Praum Sah Shanishchray Namah ||
Posted By: James Kuanal