Saturn Transit 2020: Want to know how 'Mauni Amavasya' will affect Leo, Aries, Pisces, Sagittarius and other zodiac signs? Check out here
This time around Saturn transit is going to have a positive, as well as, negative effects on all the zodiac signs.
Updated: Fri, 24 Jan 2020 07:54 AM IST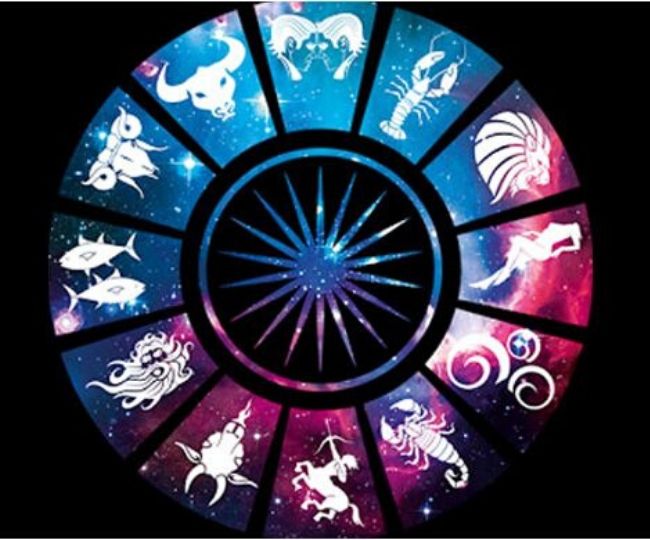 New Delhi | Jagran Lifestyle Desk: Saturn transit or Mauni Amavasya is a key astrological event that will take place today. Astrologically, it is importanyt for birth charts and it directly or indirectly affect the lives of people. On this day, Saturn will transit from Sagittarius to its own zodiac sign Capricorn on January 24 at 12.05 pm.
This time around Saturn transit is going to have a positive, as well as, negative effects on all the zodiac signs. This transit would be ending the 'Sade Sati' period for natives born under Scorpio zodiac sign, ending Dhaiya for those born under Virgo zodiac sign and ending Ashtam Shani for those born under Taurus zodiac sign.
On the other hand, those born under Aquarius zodiac sign would be initiating Sade Sati. The second phase would begin for those born under Capricorn and third phase for those born under Sagittarius zodiac sign.
Check the details as per Vedic Astrology (Moon signs) here:
Aries
The people born under this sign are likely to face difficulties and are advised to remain careful about financial decisions. Don't rush in making choices that affect your long-term goals. Recite the Neel Shani Stotra written by Maharaj Dasharatha. Also, light a mustard oil lamp under the Peepal tree on Saturday evening.
Taurus
The changes that come in with this transit bring around certain revelations which will make you see things in a different light. However, it is not all for good. You may feel disappointed by the results that you get at your workplace. To avoid any harmful effects of this transit you should especially wear the best quality Sapphire Gemstone in your middle finger mounted on a ring of Panchdhatu or Ashtadhatu on Saturday, and chant the Shani Mantra.
Gemini
Saturn would be placed in the 8th house and it is likely to deliver favourable results. Saturn in 8th house has been termed as "Ayush Karak" meaning it bestows long life. Start planning your career with more inclined attitude as the planet will test your determination. Be brave and confident enough to face situations during the transit phase.
Cancer
Saturn is the Lord of the 7th and 8th house for you. It will enter the 7th house (house of partnerships) in your birth chart. You will need to keep patience in your marital life as the transit may create disbalance in it. It will be rewarding for you to cultivate new skills in your professional life.
Leo
For Leo zodiac sign, Saturn rules the 6th and 7th house in your birth chart. It will transit through the 6th house of opponents. Due to this, you will need to use tactfulness and have calm conversations with your superiors. Health issues might trouble you. Hence, you should not be nonchalant about your health. Your lost love may walk back into your life.
Virgo
Saturn would be placed in the 5th house and it is likely to deliver mixed results. It appears to be a good time for progeny and go ahead with family planning. There are chances that you will have a hard time making decisions related to business. You might get entwined in conflicts at your workplace. Stay away from any discussion that may involve you in internal politics.
Libra
Libra sign will be under the influence of small phases of bad luck. You may feel restricted during this phase. Thus, it is important that you keep your hope and determination top notch. On the positive front, you are likely to get elevated in your professional life.
Scorpio
Your sade sati will come to an end on January 23. Gear up for receiving double for the wrongs that were done to you in the last 7.5 years. When the Sade sati phase comes to an end, people get a reward for their hard work during the sade sati period.
Sagittarius
You will enter the third phase of sade sati on Mauni Amavasya. You may face problems in marriage and matters related to the family. The next phase may affect you to the core but don't worry as it will only lead to a bright future. To avoid challenges, chant Saturn beej mantra at least 108 on this day.
Capricorn
You will enter the second phase of sade sati during Saturn Transit. In this phase, you will start to believe in yourself and your self-confidence will be high. Challenges won't end but you will come out on top handling the challenging situations. To avoid nearly half of the battle, chant Saturn beej mantra at least 108 times a day.
Aquarius
You will enter the first phase of sade sati during Mauni Amavasya. Its time for you to face the harsh realities that life has to offer. Get serious but don't lose yourself on the process. Try to manage your finances well. To avoid negative impacts, it is advised to feed cows, offer milk to the needy and offer sugar to ants.
Pisces
Get ready to enter a challenging phase of your life as Saturn will enter your birth chart during the 'Mauni Amavasya'. You need to do more hard work as it seems to be a good phase of your professional life. Manage stress and relationship and try to keep a balance in your life. To avoid negative effects donate clothes, food to the needy during Saturn transit 2020.
Posted By: Talib Khan