Sambhaji Maharaj Jayanti 2020: Wishes, SMS, WhatsApp messages, and Facebook status to share on this day
Publish Date: Thu, 14 May 2020 11:38 AM IST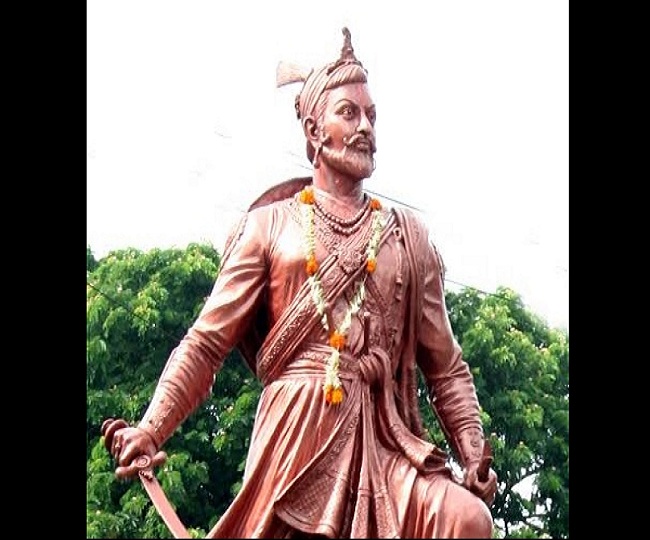 New Delhi | Jagran Lifestyle Desk: If you love the Maratha history and follow the great Maratha warriors, today marks an important day, as today is the birth anniversary of Sambhaji Maharaj, which known as the Sambhaji Jayanti 2020. On May 14, 1657, Sambhaji Maharaj was born to great warrior Chhatrapati Sivaji Maharaj and his first wife Saibai and ruled the Maratha kingdom for 9 years after Sivaji Maharaj's demise.
Sambhaji was the successor of Maratha kingdom, as he was the eldest son of Shivaji Maharaj. He witnessed wars between the Maratha Kingdom and Mughal Empire. He also began military campaigns against neighboring states such as the powers of the Siddis, Mysore and the Portuguese in Goa. Sambhaji was also a great writer and wrote several books. One of the most famous book by Sambhaji is Budhbhushanam in Sanskrit language.
The Sambhaji Jayanti 2020 was celebrated by his followers with great enthusiasm. On the occasion of his birth anniversary, his followers exchange wishes, greetings with each other. Since he was more prominently followed in Maharashtra, people also send wishes and greetings in Marathi. So, on the occasion of Sambhaji Jayanti 2020, here is a collection of wishes, quotes, messages on Sambhaji Maharaj, which you can send to your friends and family.
Here are some wishes and greeting for Sambhaji Jayanti 2020:
Sinhachi Chaal, Garudachi Nazar, Striyancha Aadar, Shatrunche Mardan, Ase Asave Mavlyanche Vartan. Jay Sambhaji!
Jagnare Te Mavle Hote, Jagavnara to Maharashtra Hota, Pan Kutumbala Visrun, Jante Kade Mayene Haat Firavnara, to Apla Sambhaji Hota! Jay Sambhajia.
Jay Shivaji, Jay Sambhaji! Sambhaji Raje Yanchya Jayanti Chya Tumhala Sarvanna Khup Shubheccha.
Vel Aala Tar Pran Deu, Pan Swabhiman Amcha Zukat Nahi, Sahyadri Putra Amhi Ugach Kunachya Vatela Jat Nahi, Aalch Jar Koni Adava, Ubha Chirlyashivay Sodat Nahi. Happy Sambhaji Maharaj Jayanti!
Remembering the great Maratha leader today with pride. Happy Sambhaji Jayanti to one and all!
Tumhala sarvana Sambhaji Jayanti chya Hardik Shubhechha. Sambhaji Maharaj Jayanti 2020
May you are always blessed with blessings of Sambhaji to always be successful in your dreams and always be full of courage and strength…. Best wishes on Sambhaji Jayanti.
Sambhaji Jayanti is a special occasion because this day the most special hero of the nation was born.
Sambhaji Jayanti reminds us of the courageous acts of Chatrapati Sambhaji which will inspire the coming generations forever. Happy Sambhaji Jayanti to You.
The enemy should not be considered weak nor strong. Whatever he is doing with you, he should pay attention only. Happy Sambhaji Jayanti
Posted By: Talib Khan