By Priyanka Munshi
Updated: Thu, 26 Jan 2023 08:32 AM IST
Minute Read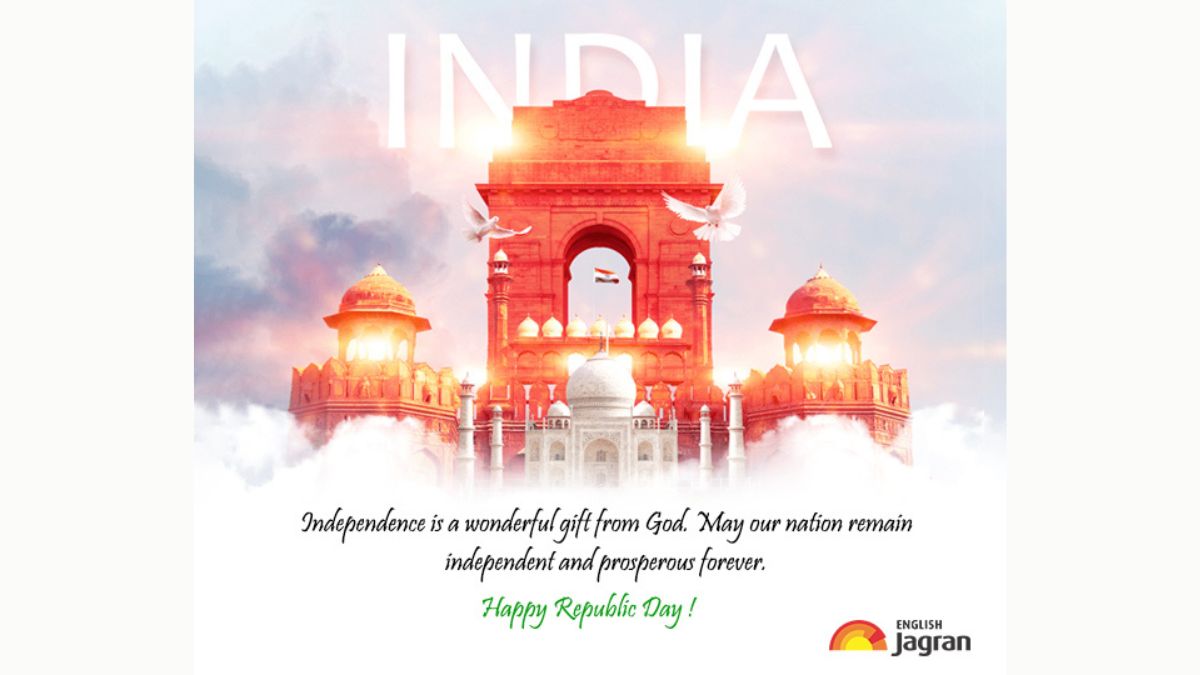 Happy Republic Day 2023: EVERY YEAR on January 26th, all Indian citizens commemorate the Republic Day with great fervour and fanfare. It also commemorates the approval of India's constitution and the country's conversion to the republican system on January 26, 1950. The 73rd Republic Day will take place this year. There are a lot of events on the Kartavya Path, including exciting parades and magnificent activities by the military. This kartavya trail was formerly referred to as the rajpath.
Therefore, everything else happening in the country on this auspicious day is eclipsed by all the incredible and spectacular shows on Kartavya Path. Additionally, schoolchildren from all around India performed these cultural activities, and with their performances, they stole the show from everyone who was seated nearby to watch the event in person or electronically.
History Of Republic Day
Republic Day honours the establishment of the Constitution, whereas Independence Day honours our independence from British authority. The date of January 26 was chosen because the Indian National Congress published the Purna Swaraj, or Declaration of Indian Independence, on this day in 1929, rejecting the status of Dominion under the British Regime.
India won its freedom on August 15, 1947. On August 29, a few days later, a committee was established to draught a long-term constitution for an independent India. The committee's chairperson was appointed to be Dr. BR Ambedkar. The constitution was written by the committee and delivered to the Constituent Assembly on November 4, 1947. Before successfully passing the Constitution, the Assembly met in multiple sessions for almost two years. Following much discussion and some revisions, the 308 Assembly members signed two handwritten copies of the accord on January 24, 1950, one in Hindi and one in English. Two days later, on January 26, 1950, the constitution became operative. On that day, Dr. Rajendra Prasad became the presidency of the Indian Union for the first time.
Significance Of Republic Day
The new constitution was written by a committee headed by Dr. BR Ambedkar after India gained its independence from British domination. The Indian Constitution, which established India as a sovereign republic, went into effect on January 26, 1950. Purna Swaraj, the declaration of India's independence from colonial control, was unveiled by the Indian National Congress on this day in 1930, hence January 26 was chosen as the day. Republic Day represents the correct attitude of a free and unique India. Military equipment on display, the national flag, and military equipment are among of the festival's key emblems.