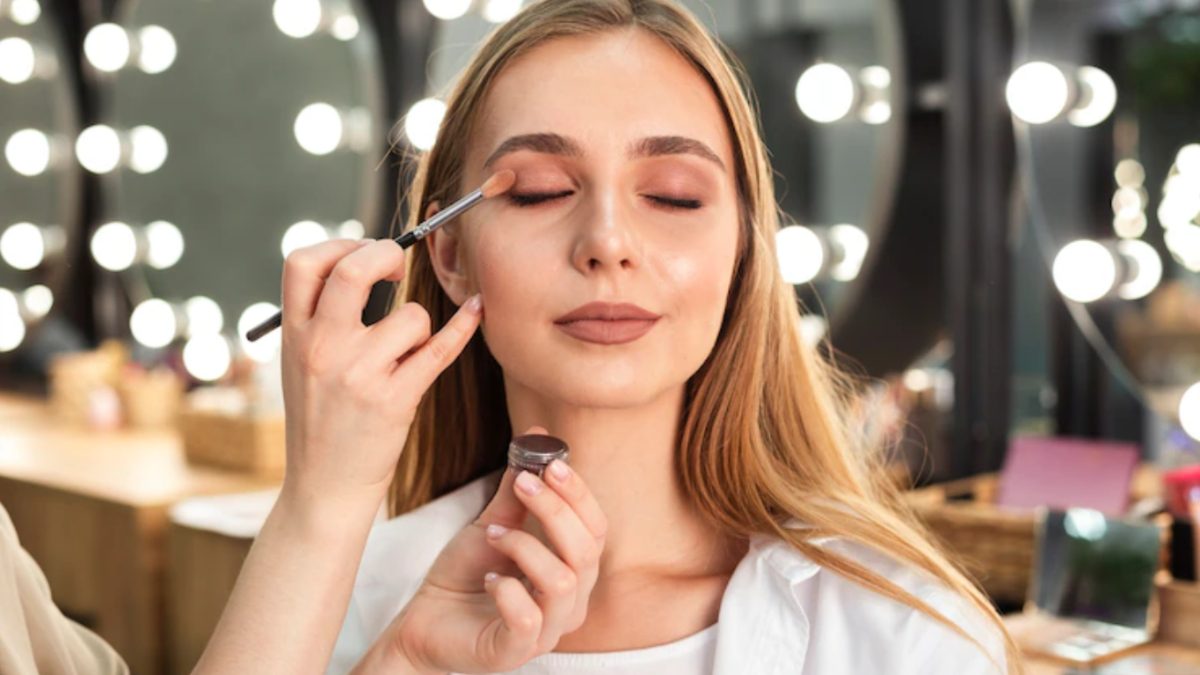 EVERY YEAR on January 26, the country celebrates one of the most important events of its history, Republic Day. This historic day marks the anniversary of the adoption of the Indian constitution and honors the unity and diversity of the nation. This year, the country will celebrate the 73rd Republic Day with great fervor and patriotism. The grand parade is all set to take place on the Kartavya Path along with other brave activities by the military of the country. Therefore, to celebrate the special day, we bring you a compiled list of amazing makeup ideas to add tricolor hues to your look.
1. Tricolour Eyeshadow
A tricolor eyeshadow is an easiest and most modest way to get ready for Republic Day celebrations and showcase your patriotism. You can use the eyebrow brush and apply strokes of saffron, white and green color eyeshadow onto your eyelids. You can go by choosing nude colors or shimmery colors for your eyes.
2. Tricolour Blushed Look
You can opt for a tricolor-blushed makeup look to express your patriotism. For this look, apply concealer, then apply saffron color blush onto your cheeks. You can put orange shimmery or nude eyeshadow over your eyes. With a complimentary tricolor outfit, you will look dazzling in this tricolor-blushed makeup look.
3. Tricolour Glam Look
With a striking shimmery eyeshadow, eyeliner, bold blush tint, nude lip shades, and mascara, you can achieve a flawless tricolor glam makeup look for Republic Day.
4. Tricolor Nails
This is one of the most practiced makeup looks; tricolor nails. The Indian flag has three colors namely saffron, white and green. Therefore, you can create a tricolor pattern on your nails using these colors using stencils or tape to bring out a clean line between the colors.