Republic Day 2020: Inspirational quotes, slogans by great leaders
Republic Day is observed on January 26 every year. [Pic credit:@JmuKmrPolice/Twitter]
Updated: Sun, 26 Jan 2020 08:43 AM IST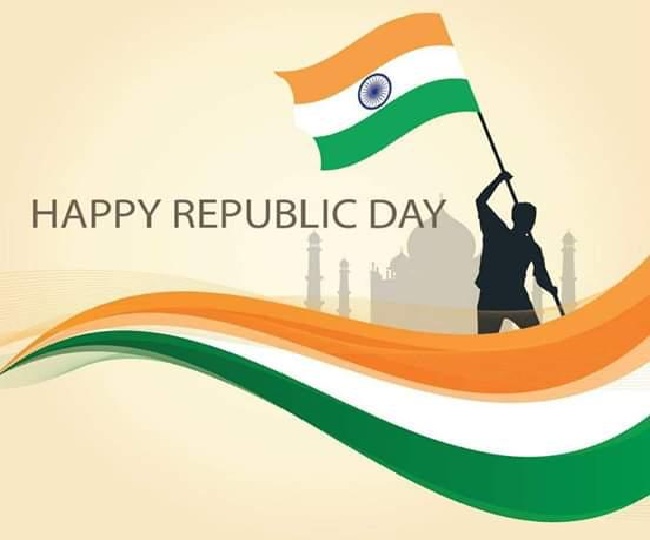 New Delhi | Jagran Lifestyle Desk: The 71st Republic Day is being celebrated throughout India today. An important day for the country, R-day is celebrated by hoisting the tricolour-- national flag. Major celebrations take in place in the national capital that includes flag hoisting by the President of India followed by a parade at Rajpath, Delhi. The parade is viewed by live audiences while many watch it on their TV sets back at home. Schools, universities and organisations across the country and Indian embassies around the world hoist the national flag, hold cultural events on Republic Day. Among important developments, the Constitution of India came into effect on on this day in 1950 replacing the Government of India Act (1935) as the governing document of India.
Here are some famous quotes and slogans by key leaders on Republic Day:
Also Read: Republic Day 2020| Want to buy R-Day parade tickets? Check details inside
We are Indians, firstly and lastly." — B. R. Ambedkar
"A politician will do anything to keep his job — even become a patriot." — William Randolph Hearst
Today, let us remember the golden heritage of our country and feel proud to be a part of India. Happy 71st Republic Day 2020
"Democracy means nothing if people are not able to work the democracy for the common good." — Chandra Bhushan
Justice, liberty, equality, fraternity. May our dream of a new tomorrow come true for us. Happy 71st Republic Day 2020.
Let us take a pledge at this republic day to live for India till the last breath of life.
Also Read: Republic Day 2020| Speech and essay ideas for students, teachers and chief guests
You must be the change you want to see in the World. — Mahatma Gandhi.
A republic – if you can keep it – is about limitation, and for good reason, because we are mortal and our actions are imperfect." — Mike Pence
Let us see a dream at this republic day; One Nation, One Vision, and One Identity.
Posted By: James Kuanal