Rabindranath Tagore Jayanti 2020: Remembering 'Gurudev' with his top inspirational quotes to mark his 159th birth anniversary
Publish Date: Thu, 07 May 2020 10:36 AM IST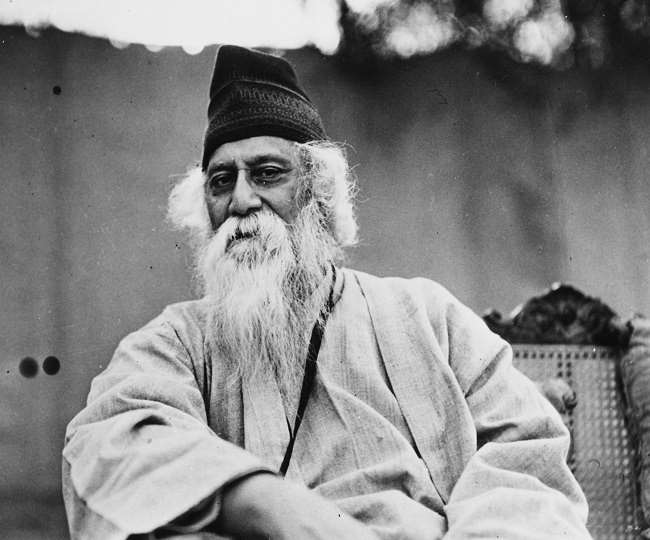 New Delhi | Jagran Lifestyle Desk: Today marks the 159th birth anniversary of Rabindranath Tagore, who was known among the finest authors, poets and painters in the world till date. With works ranging from poetry, songs, short stories, plays and national anthems, Rabindranath Tagore is the king of artwork and literature in the country.
Being a multifaceted personality, Tagore began writing poetry at the tender age of eight years old and at 16 years of age, Tagore released his first collection of poem under the pen name 'Bhanusimha'.
The great author also became the first non-European person to be rewarded with the Nobel Award for literature in 1913. His contributions to the Bengali canon and his works in poetry, books, and stories are relevant even today as he was one of those human beings who are way ahead of their time.
He travelled the world and highlighted the richness of India to the entire world. He also pitched that the diversity of the country is its strength and not weakness. The great Noble Laureate left the world on August 7, 1941.
So on the occasion of his 159th birth anniversary, here are some famous and life changing and inspirational quotes by Gurudev to mark the day.
Quotes:
The highest education is that which does not merely give us information but makes our life in harmony with all existence.
Love does not claim possession but gives freedom.
Reach high, for stars lie hidden in you. Dream deep, for every dream, precedes the goal.
It is very simple to be happy, but it is very difficult to be simple.
One has to step in the water to test the rough waves. Stand tall and try to cope up with your problems. This is the only solution to deal with your fears as well as obstacles in your success path!
Let your life lightly dance on the edges of Time like dew on the tip of a leaf.
Everything comes to us that belongs to us if we create the capacity to receive it.
Death is not extinguishing the light; it is putting out the lamp because the dawn has come.
Do not say, 'It is morning,' and dismiss it with a name of yesterday. See it for the first time as a newborn child that has no name.
Clouds come floating into my life, no longer to carry rain or usher storm, but to add color to my sunset sky.I slept and dreamt that life was joy. I awoke and saw that life was service.
I acted and behold, service was joy.Death is not extinguishing the light; it is only putting out the lamp because the dawn has come.
The butterfly counts not months but moments, and has time enough.
Don't limit a child to your own learning, for he was born in another time
Depth of friendship does not depend on length of acquaintance.
The butterfly counts not months but moments, and has time enough
If you cry because the sun has gone out of your life, your tears will prevent you from seeing the stars
I seem to have loved you in numberless forms, numberless times, in life after life, in age after age forever
Posted By: Talib Khan