October 2: History, Importance and Significance of Mahatama Gandhi's 150th birth anniversary
Publish Date: Tue, 01 Oct 2019 06:15 PM IST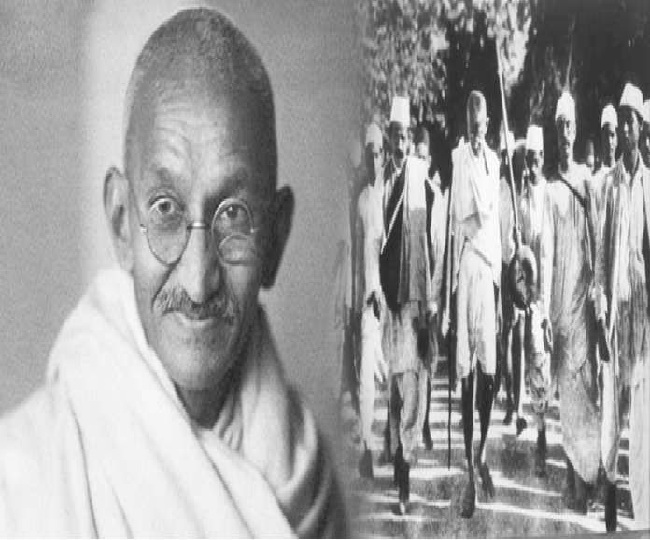 New Delhi | Jagran News Desk: October 2 is an important day in the calendar as it marks the birth anniversary of our 'Father of the Nation' Mahatma Gandhi who played a key role in India's independence. It is also celebrated as the International Day of non-violence post-June 2007 after a resolution was passed by the UN General Assembly.
Mohandas Karamchand Gandhi was born on 2nd October 1889 in Porbandar, Gujarat. The day is celebrated as a national holiday across the country. On this day, people remember his ideologies such as being honest, maintaining peace, walking the path of non-violence (ahimsa) and patriotism. Gandhi Jayanti is celebrated with many cultural events and programs across the country. Bapu is an inspiration to our lives and other famous world leaders.
Gandhi Ji led many peace protests waging a non-violent war against the British regime. It includes non-cooperation movement, civil disobedience movement, Quit India movement, salt satyagraha, among others. Bapu also fought against the caste system and untouchability.
Also Read: Navratri 2019 | Here's the significance of nine colours of Durga puja
Apart from this, Mahatma Gandhi fought for the rights of 75,000 Indians living in South Africa.
Over 1 crore students from more than 50,000 schools have planted 1.5 crore plant saplings since mid-June as a tribute to Gandhi Ji. Over one million students across 60 countries will lit solar lamps to kickstart a global movement by taking a pledge of non-violence towards the environment to protect from the deteriorating climate change.
On the occasion of the 150th anniversary of Mahatma Gandhi's birth anniversary, Prime Minister Narendra Modi will address the nation. He is expected to talk about Mahatma Gandhi's contributions to Indian society and bring an official ban on the use of non-biodegradable waste 'single-use plastics' with immediate effect.
The day is not just celebrated in India but across the globe. Various rallies, debates, lectures and poster competitions take place around the world.
Far from home, a theatre group in Nigeria is trying to commemorate a six-month festival to celebrate the occasion.
Posted By: James Kuanal