Nirjala Ekadashi 2020: Puja vidhi, shubh muhurat, vrat katha; importance of worshipping Lord Vishu on this day
Nirjala Ekadashi 2020: One who observes fast on Nirjala Ekadashi is believed to rewarded with a place in Svarga (heaven) after death.
Updated: Tue, 02 Jun 2020 07:25 AM IST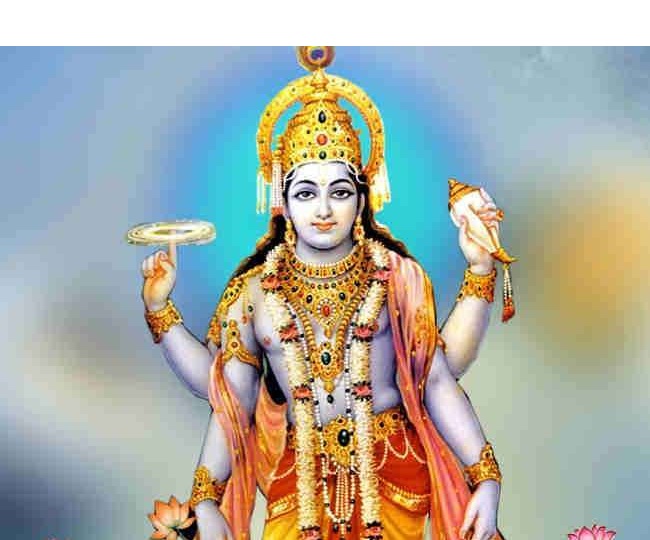 New Delhi | Jagran News Desk: Nirjala Ekadashi is a holy day for Hindu and falls on the 11th lunar day (Ekadashi) during the waxing moon (Shukla Paksha) during the Hindu month of Jyeshta, which usually falls during the month of May or June. On this day, devotees observe fast and do not drink water. It is considered the most important among all Ekadashi-- 24 in a year. If observed religiously, it is the most rewarding Ekadashi. Observing Vrat on this day also washes away our sins and help us gain longevity and moksha (salvation).
One who observes fast on Nirjala Ekadashi is believed to rewarded with a place in heaven after death.
This year Nirjala Ekasadhi is being observed on June 2.
Timing
The auspicious timing of Nirjala Ekadashi will begin at 2.57 pm on June 1 and continue till 12.04 pm on June 2.
Puja Vidhi for Nirjala Ekadashi:
Sleep on the floor during the night.
Wake up early in the morning and take bath.
Wear clean yellow clothes and spray gangajal over yourself.
Pour water at Sun God.
Offer flowers, fruits, akshat, chandan and dhurva grass to Lord Vishnu.
Chant 'Om Namo Bhagvate Vasudevai Namah'.
Read Nirjala Ekadashi vrat katha and perform aarti.
Offer sweets like ladoo, gujiya, etc. to the lord.
Share prasad with everyone in the family.
Offer money and clothes to Brahmins and the needy.
Break Nirjala fast during paran timing on the next day.
Note: One should avoid tamasic foods like wine and meat on this day. You may also skip garlic and onion. One must control himself from sexual activities on this day.
Nirjala Vrat Katha
As per legends, son of Kunti and King Pandu, Bheema loved to eat. He could not observe fast as he is unable to control his hunger. Angered at himself for disrespecting Lord Vishnu by not being able to observe fast, Bheema met Maharishi Vyas to seek a solution to the problem. After meeting Maharishi he began observing Nirjala Ekadashi. He was told that by observing fast on this day, he would derive benefits of all other 24 Ekadashi.
Posted By: James Kuanal