Navratri 2019: Here's Puja Vidhi to worship Maa Brahmacharini on Day 2 of Durga Puja
Publish Date: Mon, 30 Sep 2019 12:25 PM IST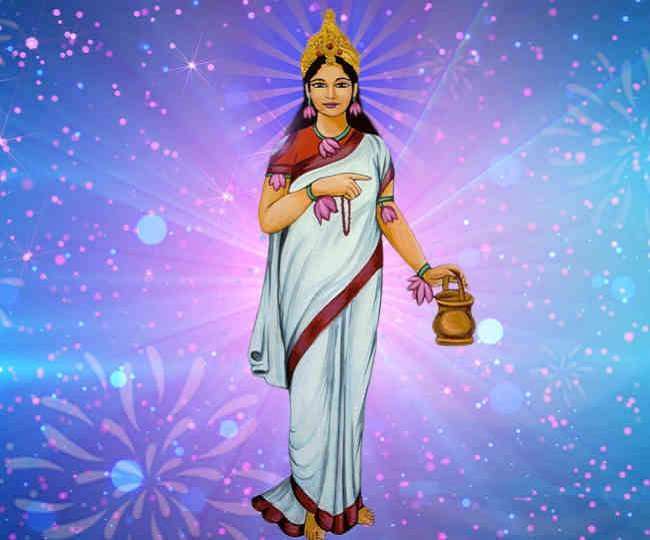 New Delhi | Jagran Lifestyle Desk: Navratri or Durga Puja began on Sunday (Sept 29). The festival is celebrated for nine nights and is dedicated to nine avatars of Goddess Durga. The first day is dedicated to Maa Shailputri while day two is meant for Maa Brahmacharini. 'Brahma' means 'penance' and 'charini' means 'achar' (behaviour). A storehouse of knowledge and wisdom, Goddess Brahmacharini is the unmarried or meditative form of Goddess Parvati.
Maa Brahmacharini is identified as Goddess Durga who walks bare feet. She carries Kamandal in the left hand and Jap Mala in the right. She performed severe penance (Tapa) to get Lord Shiva as her husband. It is said that she spend over one thousand years on a diet of fruits and flowers and another 100 years on leafy vegetables while sleeping on floor.
Jasmine is the favourite flower of Maa Brahmacharini. Thus, it is advised to offer her jasmine flowers with sugar for longevity of the family members.
Also Read | Navrati 2019: Here are some recipes that you can try during fast in Durga Puja
You can recite this mantra:
Yā dēvī sarvabhūtēṣu mām̐ brahmacāriṇī rūpēṇa sansthitā |
Namastasyai namastasyai namastasyai namō nama: ||
Dadhānā kara padmābhyāma akṣamālā kamaṇḍalū |
Dēvī prasīdatu ma'ī brahmacāriṇyanuttamā ||
Each day of Durga Puja has its own colour. Orange which represents happiness, joy and sunshine and signifies strength and endurance is preferred on day two of the auspicious festival.
Similarly, Goddess Chandraghanta will be worshipped on Tuesday (October 1). She is a 10-armed goddess with a moon on her forehead. She rides on a tiger to destroy all evil. The powerful goddess is pleased with Kheer. She is known to drive away all pains.
Also Read | Navratri 2019: Date, History, Importance and Significance of Durga Puja festival
Posted By: James Kuanal