Navratri 2019: Here's how netizens are celebrating the ten-day festival
Updated: Mon, 30 Sep 2019 03:32 PM IST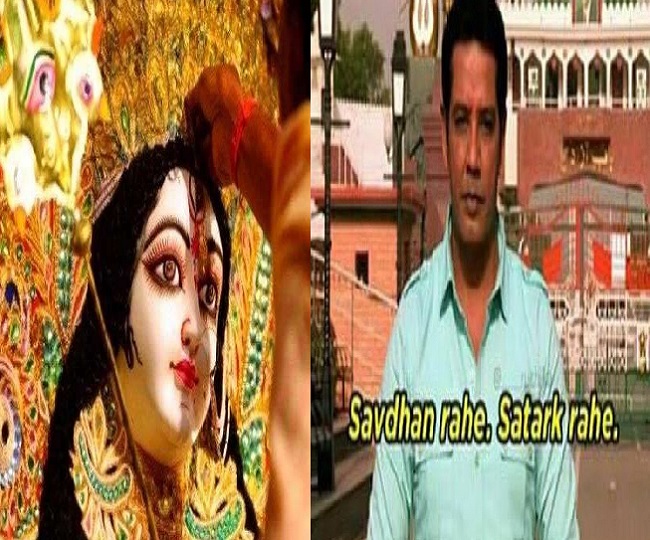 New Delhi | Jagran Lifestyle Desk: Navratri, the ten-day festival to worship goddess Durga, is here and people have already started their preparations. Apart from preparing for puja and vidhi, people are also sharing busy sharing text, messages, quotes and images with their loved ones.
However, people also shared some hilarious memes and funny posts about safety during Navratri.
So here are some memes and funny post that people shared on the occasion of Navratri:
Mom during Navratri whenever I am going out with my friends :- #Navratri pic.twitter.com/qZxAf3IMOA

— (@Samcasm7) September 29, 2019
Every vegetarian on navratre#Navratri pic.twitter.com/GGFc5uExA6

— Oxymoron (@wannaabeasecret) September 29, 2019
When you come to know it's #Navratri pic.twitter.com/f0lSgH2a5Z

— Bran Stark (Weed Wala) (@Indian_Lounda) September 29, 2019
Hens during #Navratri pic.twitter.com/6i5ynaIZPC

— sir-kid (@ooobhaishab) September 29, 2019
During Navratri Garba Lovers be like :#Navratri #Navaratri2019 pic.twitter.com/ki1lFEsf8M

— MunNaa (@Munnaa09) September 29, 2019
*Le me:#Navratri2019 pic.twitter.com/itV9FfaaVF

— Ansh Pujara (@sastadoraemon) September 27, 2019
I would like to announce that I have been declared a King and can no longer come back to work

Ps Welcome to my kingdom #navratri pic.twitter.com/61UBQAOa9r

— Partha Kar (@parthaskar) September 28, 2019
#Navratri starts from tomorrow.

Today : pic.twitter.com/ddVkCmXkYa

— Tweet Potato (@newshungree) September 28, 2019
Rain Rain, go away...
Come again after 10 day,
Sweet Gujjus want to play!#Garba #Navratri2019 #Navratri

— Nidhi Thakkar (@nidhithakkar245) September 28, 2019
Navratri or Durga Puja is a ten-day festival that is celebrated to worship goddess Durga and her several avatars.
It is celebrated during the Hindu festival of Ashvin, Sharada and falls in the month of September or October as per the Gregorian calendar. This year the auspicious festival starts on September 29 (Ekadashi) and will last till October 8.
Posted By: Aalok Sensharma