Navaratri 2019 Day 6: Here's puja vidhi to worship Maa Katyayani during Durga Puja
Publish Date: Fri, 04 Oct 2019 08:34 AM IST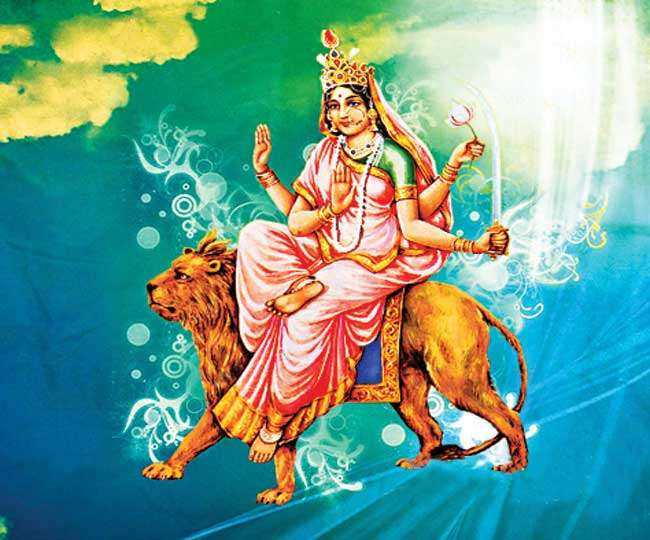 New Delhi | Jagran Lifestyle Desk: Navratri or Durga Puja is being celebrated across the country in full fledge. Today is the sixth day of the nine-night long festival. On day 5, we worshipMaa Katyayani who is the fiercest facet of Goddess Parvati as she appears as 'Warrior Goddess'.
MaaKatyayani is often depicted with 4, 10 or 18 hands and is the form of the warrior goddess. She is called the destroyer of Danavs, Asurs and negative elements.
According to the legends, in one of herbirths, goddess Durga was born as the daughter of Rishi Katyayan, and hence was named Katyayani.
Here's complete puja vidhi to worship Maa Katyayani:
Timings:
ShashtiTithiwill continue till 09:35 am on the 4th of October 2019.
Vidhi:
1. It is said thatMaa Katyayani is very fond of honey and therefore you should make sure that honey is used in herbhog.
2. After this, spread a red cloth on thechowkiand place a picture or idol of her.
3. Now worshipMaaKatyayani in the same manner as you worshipped the other forms ofMaaon the five days.
Dedicate Stuti from your heart to Maa Katyayani by chanting this mantra:
Yaa Devi Sarvabhutesu Maa Gauri Rupena Samsthita |
Namestasyai Namestasyai Namestasyai Namoh Namah ||
The Katyayani Durga Gayatri mantra:
Om Katya Yanaya Vidmahe
Kanya Kumari cha Dhimahi
TannoDurgih Prachodayat.
Posted By: Aalok Sensharma