National Lemon Juice Day: Here are top 5 benefits of Lemonade
Updated: Wed, 28 Aug 2019 06:34 PM IST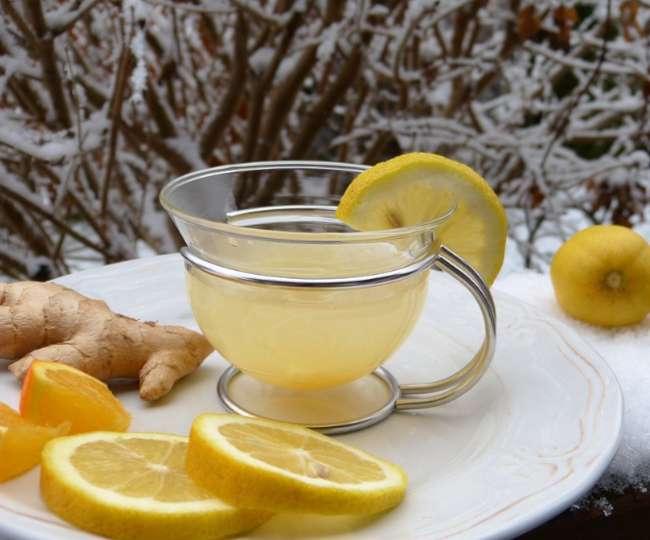 New Delhi | Jagran Lifestyle Desk: Vitamin C and fiber-rich lemon is beneficial for our health in every way. It not just protects us from heart diseases but also reduces obesity as well as keeps the digestion right. Here are some benefits of Lemon
Source of vitamin C
Citrus fruits such as lemons have high amounts of vitamin C. It is a great antioxidant that prevents skin from getting damaged. Vitamin C is very beneficial in treating stroke and low blood pressure problems along with the cardiovascular disease.
Also Read | Pomegranate aids in digestion and removes dirt inside body: Study
Obesity controls
Polyphenol antioxidants present in lemon controls weight and prevent obesity. To reduce obesity, drink lemon and honey mixed in a glass of lukewarm water daily.
Immaculate and Spiked Skin
Vitamin C in lemons also prevents wrinkles, dryness, and skin damage with increasing age. The biggest reason for facial pimples and wrinkles is the lack of moisturizer, for which it will be beneficial to to drink citrus fruits juice.
Aids digestion
Constipation is cured by drinking lemon mixed with lukewarm water. If you drink a glass of lemonade after eating, then the food easily digests and obesity also does not increase. Not only this, lemonade also removes body toxins.
Removes kidney stones
Citric acid present in lemon reduces the chances of getting kidney stones. If you are suffering from kidney stones problem then start drinking lemonade. This allows the stones to be easily removed by urine.
Posted By: James Kuanal