Narsimha Jayanti 2020: History, importance, and significance of this day
Updated: Wed, 06 May 2020 10:34 AM IST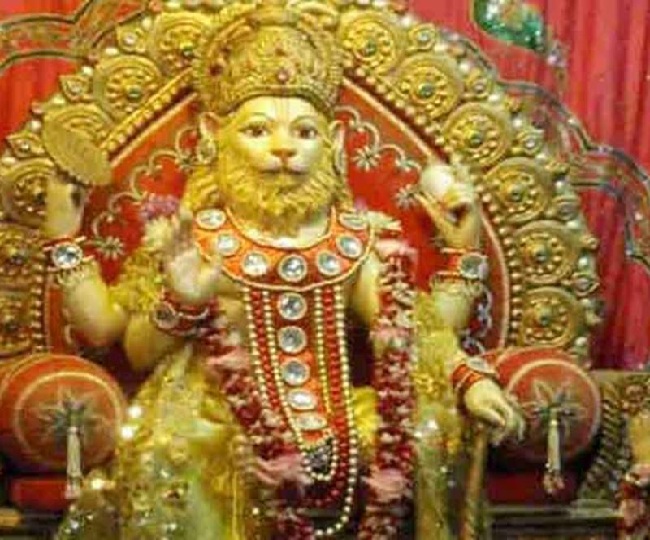 New Delhi | Jagran Lifestyle Desk: Narsimha Jayanti is an auspicious festival celebrated annually on the Chaturdashi of the Shukla Paksha during the month of Vaishakh (spring). The festival marks the birthday of Lord Narsimha-- an avatar of Lord Vishnu. Lord Narsimha was half a lion and half a man. As per religious beliefs, Lord Narsimha saved his devotee, Prahlad from king Hiranyakashyap.
The story of Hiranyakashyap is mentioned in Bhagavata Purana. He meditated in the Himalayan mountains to attain the blessing of immortality from Lord Brahma. He asked Brahma to bless him that no human in the world would ever be able to kill him. Impressed by his devotion, Lord Brahma granted him the desired blessing.
After receiving the blessing, Hiranyakashyap went back to his kingdom, now, powerful than ever before. The power also brought him the arrogance and proud, he told the people of his kingdom to preach him like a god.
Also Read: Narsimha Jayanti 2020 | Wishes, messages, quotes, SMS, Facebook and WhatsApp status
But unlikely to his will his wife and son turned out to the devotees of the Lord Vishnu. The angry king several times told his son not to preach Vishnu and to consider his father as a god but his son, Prahlad dined his command.
Hiranyakashyapa then decided to kill his son, as Prahlad was a supreme devotee of the Lord Vishnu the Lord would save him every time, at last, Lord Vishnu took birth to kill the king. As Brahma had granted him the blessing that no human could kill Hiranyakahayap, Lord Vishnu took an avatar as "half a man and half a lion" as Narsimha.
This year the Narsimha Jayanti will start from 11.21 pm on May 5 and end at 7.44 pm on May 6, as the waxing moon i.e. Shukla Paksha will enter and depart from its phase in between these timescales in India.
Posted By: Talib Khan