Muharram 2019: History, significance and importance of this day
Updated: Mon, 09 Sep 2019 09:41 AM IST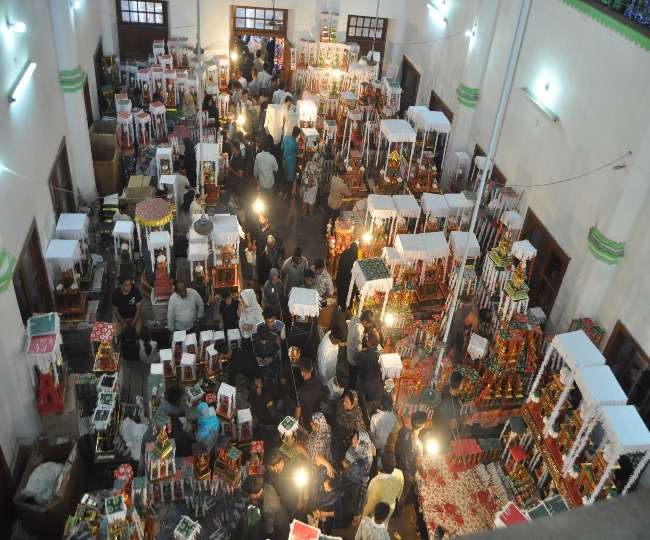 New Delhi | Jagran News Desk: Muharram is celebrated to mark the commemoration of Islamic new year by the Muslim community. It also marks the first Islamic month, which is a lunar calendar and relatively 11 to 12 days shorter than the solar or Gregorian calendar used in western countries.
The tenth day of Muharram is a period of mourning where the Shia Muslims starts the martyrdom of Prophet Muhammad. On this day, they mourn at the sacrifice made by the lord.
History
Around 14 centuries ago on the day of Ashura, the grandson of Prophet Muhammad, Imam Hussain and his son were mercilessly killed by a cruel ruler in Battle of Karbala. Imam Hussain was killed in the battle but his message of kindness, justice and equality lives on among people who love him,i.e., considered his real victory.
In the 61st year of the Islamic calendar, fierce battle of Karbala took place. The battle was bought between a small group of supporters and relative of Prophet Muhammad and Imam against a larger military of Yazid I, the Umayyad caliph.
Also Read | Shifting to all-vegan diet may cause brain nutrient deficiency: Study
Hussain's army was considered of friends, families including women and children against thousand of a heavily armed enemy. They were captured and deprived of food and water in a desert. Army brutally killed Imam's 6-year-old son and took the women as captive.
Significance
Shia Muslim community mourns at the death of Prophet Muhammad and his troop and pay respect to their sacrifice and pray abundance and joy in their lives.
The mourning period begins on the first day of Muharram and ends on 10th day. People were black clothes, observe fast while some scold themselves and hold mournful public processions. The painful expression is the grief of death of Hussain.
Posted By: James Kuanal