Updated: Wed, 15 Jan 2020 11:14 AM IST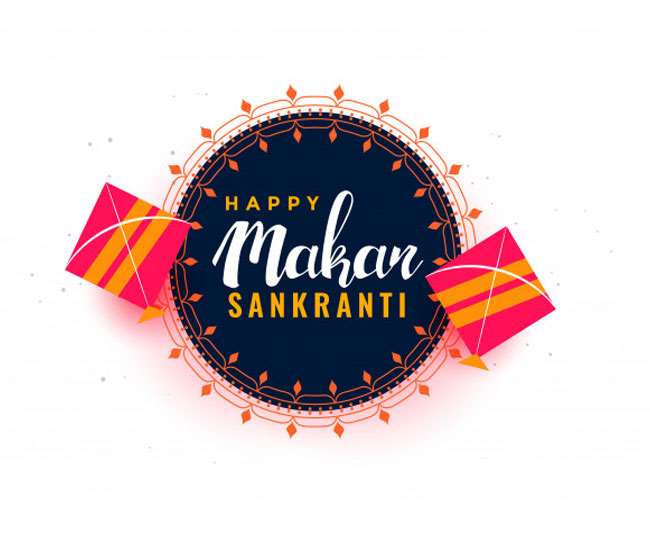 New Delhi | Jagran Lifestyle Desk: Makar Sankranti, one of the popular Hindu festival is being celebrated through India on January 15 (Wednesday). Also known as the kite festival, Makar Sankranti is dedicated to the Sun deity Surya and leads to success and prosperity. The auspicious festival is celebrated with fervour across north India, specially states such as Jharkhand, Bihar, Uttar Pradesh, Delhi and Haryana. Makar Sankranti lies a day after Lohri-- Punjabi festival celebrated by the Sikh comminuity. Delicacies such as ladoo made up of til (sesame seeds) and gud (jaggery) are prepared during this festival. In Gujarat and Rajasthan, Makar Sankranti is celebrated as Uttarayan that is celebrated with a lot of enthusiasm and people hold kite-flying competitions.
Also Read: Makar Sankranti 2020 | History, importance, significance and timings
It is believed that donating on Makar Sankranti increases its fruit many times. As per religious text, Sun god comes to meet his son Saturn. This time is considered auspicious for starting new work. However, there are many things that are forbidden on this day:
Avoid intoxication
Keep yourself away from any kind of intoxication such as cigarettes, alcohol, gutka etc. Also, do not consume spicy food.
Consuming sesame and moong dal khichdi on this day is considered good.
Do not cut trees
Women should avoid washing hair. Also, teeth should not be cleaned during the pious period. On this day no tree-pruning should be done.
Don't milk animals
If you keep cow buffalo at home, do not milk on Makar Sankranti.
Do not consume Non-Veg
Garlic, onion and meat should not be consumed. Do not say abusive nor angry words to anyone throughout the day. Treat everyone sweetly.
Avoid food before bath
Many people have a habit of waking up in the morning and drinking tea in bed. If you are among those people, avoid it on Makar Sankranti. Only eat or drink any beverage after bathing and donating in the Ganges or any other river.
Do not send beggars empty handed
If a beggar, monk or elder comes to your house, do not let him go empty handed. Send them away by donating something. It cab be food, clothes.
Also Read: National Youth Day 2020 | 15 powerful quotes by Swami Vivekananda on his birth anniversary
Dos
Listen to music while you are on the terrace flying kites and binging into snacks.
Use soft cotton threads instead of nylon threads. Avoid flying kites near the birds' nests. If you see an injured bird, take it to the nearest animal welfare center.
Giving is always a good idea! Donate til, jaggery, aata, ghee, pulses, etc. to the poor and needy.
Wear a bright color kurta coupled with plain pyjama/ jeans or a cool t-shirt teamed up with denim.
Cook rice with jaggery and khichdi for lunch.
Posted By: James Kuanal