By James Kuanal
Updated: Fri, 21 Feb 2020 09:29 AM IST
Minute Read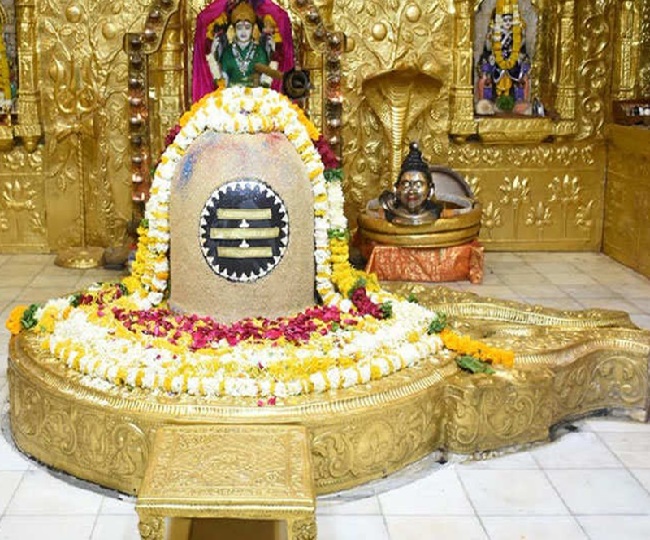 New Delhi | Jagran Lifestyle Desk: The traditional Hindu calendar is filled with numerous festivals dedicated to several deities, worshipped by the devotees. One such significant day is Mahashivaratri, the biggest night dedicated to Lord Shiva-- The Destroyer. This year Maha Shivaratri is being celebrated on February 21. Shivaratri is observed during the 14th of each month. Out of twelve Shivratris in a year, Mahashivratri celebrated in the month of Phalguna is considered to be the most auspicious one.
It is believed that Lord Shiva married Goddess Parvati and performed Tandava dance on Maha Shivaratri. The festival is not only celebrated in India but also in Nepal and parts of the Carribean Islands. On Maha Shivaratri, the devotees keep fast and break it on the next day. However, it's only the ardent followers of Mahadev who are able to undergo fast and perform puja vidhi in the way it is meant to be done.
Also Read: Happy Maha Shivaratri 2020 | Wishes, messages, quotes, SMS, Facebook and WhatsApp status to share with family and friends
Maha Shivaratri Puja Samagri
Sacred threat, rice, milk, sandalwood, camphor, bilvapatra, saffron, milk, curd, honey, sugar, poppy, hemp, ak-dhatura and their flowers, fruits, Gangajal, janeu, perfume , Kumkum, Pushpamala, Shamipatra, Gem-ornament, Parimal dravya, Cardamom, Clove, Betel nut, Paan, Dakshina, Asanas for sitting, etc.
Maha Shivaratri Puja Vidhi
Wake up before sunrise and take bath.
Do Jalabhishek on Shivling.
Pour milk, honey, curd, sugar, Ganga water over Shivling.
Offer Akshat, Abir, Gulal etc. on Shivling.
Apply the turmeric on the reservoir
Offer white flower, lotus flower, belpatra, belfal, white cloth, hemp, coconut, sweets, fruits, panchmeva, panchamrit etc.
After performing the mantra, perform aarti.
Also Read: Maha Shivaratri 2020 Live Streaming| When, where and how to watch live puja and aarti
Maha Shivaratri Shubh Muhurta: 5.20 pm to 7.02 pm
Maha Shivratri 2020 Vrat Katha
According to Shivapuran, there was a king named Sundarsen. He once went hunting in the forest with his dogs. When he did not find any animal after toiling all day long, he reached on the banks of a reservoir at night (while suffering from hunger and thirst).
When he saw the shivling with some leaves over it. He removed those leaves and cleaned the dust over it. The devotion led to an overnight awakening for the king. In the morning, the Nishad king went to his house and satisfied his hunger.
Later, when he died, the messengers of Yamraj tied him in the loop and took him to Yamlok, where Shivaji's Ganas fought with Yamdoot and freed him from the loop. In this way, Nishad joined the beloved ganas of Lord Shiva.