Lunar Eclipse June 2020 Impact on Zodiac signs: Check how this Penumbral Lunar Eclipse will impact your sun sign
Lunar Eclipse June 2020 Impact on Zodiac signs: The eclipses play an important roles in the sun sign and effect the astrology of the people. They also play a role in the movement of stars and also effect the lives of the people in negative or positive way. Here's how the Lunar Eclipse 2020 will effect your zodiac sign.
Updated: Fri, 05 Jun 2020 08:36 PM IST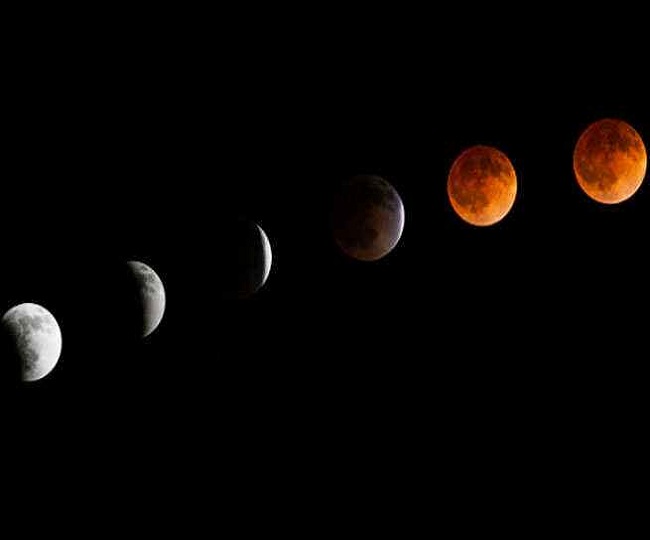 New Delhi | Jagran Lifestyle Desk: The world will witness the second Lunar Eclipse of the year today late at night. The Penumbral Lunar Eclipse will start at 11:15 pm on June 5 and will remain visible till 2:34 am on June 6. The eclipse will remain visible for over 3 hours. However, it will be difficult for a person to witness this eclipse without the help of binoculars or telescope as this is a penumbral lunar eclipse and the Moon will be fainter. In a 'Penumbral Lunar Eclipse' when the outer shadow of the earth falls on the moon's surface, making such an ecliptic alignment much more difficult to observe.
While this eclipse is a special phenomena, it will also be significant for a number of zodiac signs and will effect them in a number of ways. This 'Penumbral Lunar Eclipse' will affect Sagittarius, Aries, Scorpio, Capricorn and other zodiac signs in a number of positive and negative ways and if you want to know how it will affect your zodiac sign, then check it out here!
Aries: You might have to face difficulty related to family. Avoid any arguments and unnecessary stress.
Taurus: You might have to face difficulty in business. Do not argue with the spouse. Take care of your health.
Gemini: Stay alert. Do not enter into an argument with anyone. Negligence towards health may lead to trouble. Finances will improve.
Cancer: You may have to face difficulties across several spheres. Take care of your children. Pay attention to your studies.
Leo: Take care of your family members. Keep restraint in your speech. There could be a chaotic atmosphere in the family.
Virgo: You might have to face problems in the family. Take special care of everyone. Think twice before entering into a partnership in business.
Also Read: Lunar eclipse June 2020 | Know date and time; When, where and how to watch
Libra: You may have to face trouble on the work front. Keep restraint in your speech. Health may deteriorate.
Scorpio: Avoid any mental stress. Take part in spiritual activities. Worship God for prosperity and happiness.
Sagittarius: Let go of negative thinking. Read scriptures to attain peace. Think twice before making any crucial decision.
Capricorn: You may incur financial loss. Tension may arise with your partner. Avoid any argument.
Aquarius: Health of a loved one could be affected. Be cautious of your enemies. Negligence towards health could lead to trouble.
Pisces: Drive carefully to prevent any accident. Avoid any unnecessary travel. Take care of your children.
Posted By: James Kuanal