Lal Bahadur Shastri birth anniversary 2019: Slogans, WhatsApp status and inspirational quotes
Publish Date: Wed, 02 Oct 2019 11:49 AM IST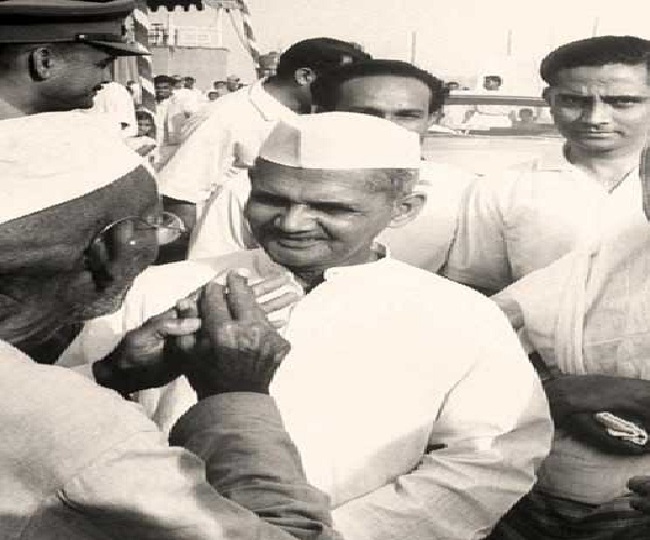 New Delhi | Jagran News Desk: Lal Bahadur Shastri was the second Prime Minister of India. His birth anniversary is celebrated along with Mahatma Gandhi on October 2. Shastri Ji was one of the followers of Gandhiji and played a key role in the freedom movement. The much loved Prime Minister, Shastri one of the greatest leaders of the country.
Shastri was born on October 2, 1904 in Varanasi, Uttar Pradesh. He became PM in 1964 post Jawaharlal Nehru's demise and led India during the Indo-Pak war in 1965. In such a situation, he brought the nation out of an extremely tough situation. Shastri Ji was an orator par excellence, he coined the famous slogan 'Jai Jawan, Jai Kisan'. He was highly respected for his philosophy of simple living and high thinking. He died of a heart attack in 1966.
Also Read | Mahatma Gandhi Jayanti 2019: Inspirational thoughts by Bapu, quotes, WhatsApp status and messages
Here are some inspiring quotes by Lal Bahadur Shastri:
Discipline and united action are the real sources of strength for the nation.
The basic idea of governance, as I see it, is to hold the society together so that it can develop and march towards certain goals.
As a nation, we must fight for peace as we fought in a war.
I had always been feeling uncomfortable in my mind about giving advice to others and not acting upon it myself.
Discipline and united action are the real sources of strength for the nation.
The greatest healing therapy is friendship and love.
True democracy or the swaraj of the masses can never come through untruthful and violent means!
India will have to hang down her head in shame if even one person is left who is said in any way to be untouchable.
We want freedom for our country, but not at the expense or exploitation of others, not us to degrade other countries...I want the freedom of my country so that other countries may learn something from my free country so that the resources of my country might be utilized for the benefit of mankind.
The economic issues are most vital for us and it is of the highest importance that we should fight our biggest enemies - Poverty, unemployment.
Also Read: October 2 | History, Importance and Significance of Mahatama Gandhi's 150th birth anniversary
Posted By: James Kuanal