Labour Day 2020: Six interesting and unknown facts about May Day that you should know
Updated: Thu, 30 Apr 2020 06:58 PM IST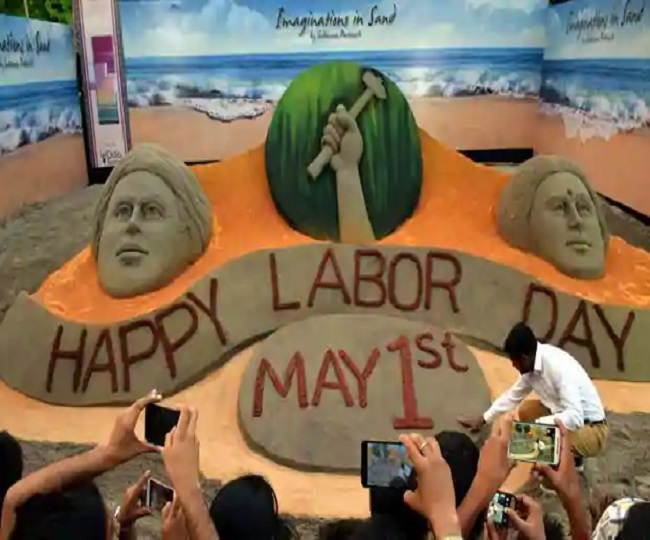 New Delhi | Jagran Lifestyle Desk: The 1st of May is celebrated as International Labour Day or May Day all around the world in the remembrance of labourers, persecuted and working classes. In India, Labour Day is also celebrated as 'Antarrashtriya Shramik Diwas', 'Uzhaipalar Dinam' (Tamil) or 'Kamgar Din' and its first formal celebration was initiated by the 'Labour Kisan Party of Hindustan' in Chennai (then known as Madras) on 1 May 1923.
"I call myself a labourer because I take pride in calling myself a spinner, a weaver, and a scavenger," Mahatma Gandhi had said.
Also Read | Labour Day 2020: History, Importance and Significance of May Day
So here, English Jagran has brought to you a few 'not so known' interesting facts about Labour's day:
The day hails from the event that took place on 1st May 1886, when workers came on roads to rebel against the Insane working hours. After the protest, the working hours reduced from 12 hours a day to 8 hours.
J. McGuire, general secretary of the Brotherhood of Carpenters and Joiners and a co-founder of the American Federation of Labour, was the person who suggested the idea to mark this day in remembrance of labourers. "Who from rude nature have delved and carved all the grandeur we behold," he had said.
All most all the countries in the world have acknowledged International Workers' Day, but only a few, around 60 nations celebrate this day recognising the efforts of labours.
As per a study, around 30 million people around the world suffer from slavery. Working in extremely hazardous conditions, producing far more than the investment rate per capita on each labour.
The most disturbing fact is out of all the exploited labourers in the world most of them are children. Around 200 million children are working in the world and out of which around 120 million have been working in extremely dangerous conditions.
This day that is often known as May-day or International Workers' Day was the result of the campaign that began in Chicago to stand against long and tiring working hours for the workers in America, shortening the working span to 8 hours a day.
Posted By: Aalok Sensharma