By Aalok Sensharma
Thu, 30 Apr 2020 05:03 PM IST
Minute Read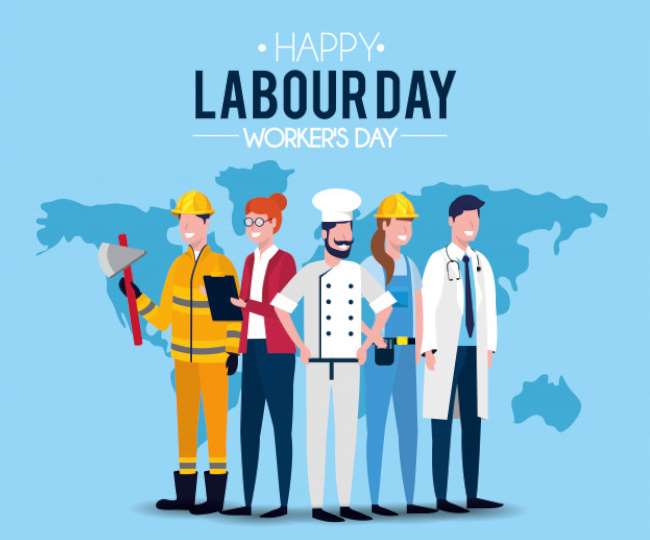 New Delhi | Jagran Lifestyle Desk: On May 1st every year, Labour Day or May Day (International Workers' Day) is celebrated in India with a public holiday in all states and Union Territories to honour the contribution of working men and women across the country.
Whether you call it Labour Day, May Day or International Workers' Day, May 1 is the date when India salute its terrifically big working force who are instrumental in determining the overall dynamism of India's economy.
At diverse corners of the country, the holiday is also celebrated as 'Antarrashtriya Shramik Diwas', 'Uzhaipalar Dinam' (Tamil) or 'Kamgar Din'. The theme of Labour Day 2019 was 'Uniting Workers for Social and Economic Advancement.'
The history of the Labour Day dates back to close to a one-and-a-half century before on 1st May 1886. On this day, labour Unions in the United States of America decided to go on a strike with the demand that workers should not be allowed to work more than eight hours a day. It helped establish the 8-hour working-hours norm in the USA and rest of the world, including India.
In India, the first formal celebration of Labour Day was initiated by the 'Labour Kisan Party of Hindustan' in Chennai (then known as Madras) on 1 May 1923. It is observed as a holiday all over India as a mark of respect to India's workforce. The country has an estimated 522 million workers, according to the data available on the World Factbook website.
In Maharashtra and Gujarat, it is officially called Maharashtra Day and Gujarat Day respectively, since it was on this day in 1960 that they attained statehood on linguistic-lines through the bifurcation of the then-Bombay state.
The Labour day is a near-perfect amalgamation of the prestige associated with the contributions of the workforce in the overall development of a society defined by the collective respect for Works and Workforces of all kinds. It marks how effectively the workforce ends up struggling to assimilate positive reforms in the overall work culture across the labour-demanding sectors.