Karwa Chautha 2019 Moonrise timings in Uttar Pradesh, Puja Vidhi, important rituals of the day
Updated: Thu, 17 Oct 2019 08:20 AM IST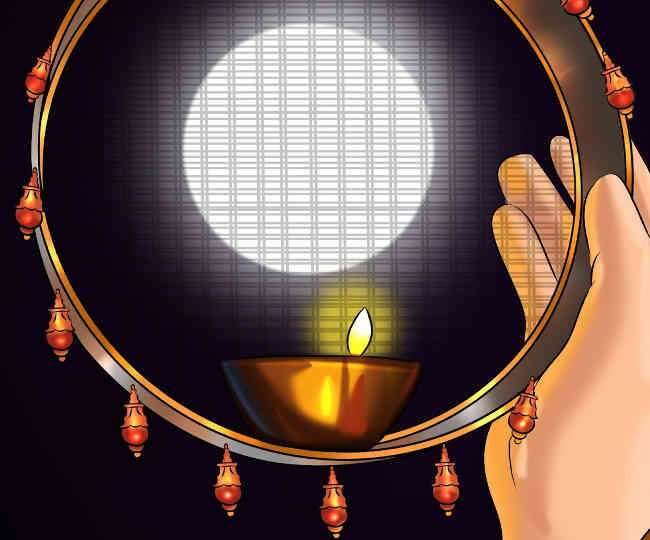 New Delhi | Jagran Lifestyle Desk: Karwa Chauth is a festival which is celebrated by married women in India for the safety and longevity of their husbands. On this day, they observe 'nirjala' fast. In 'nirjala' fast, they don't consume food or water from sunrise to moonrise. In return, women receive gifts and unconditional love from their husbands. The auspicious festival is being celebrated since ancient times and linked to god and goddesses.
In this festival 'Moon' plays a very important role as the women who observe fast on this day, break the fast only after seeing the moon along with their husbands. The timing of the moon's sight is also an important factor in breaking the fast. In earlier times only married women observe fast on this day because they were considered to be dependent on their husbands.
But nowadays, unmarried women also observe Karwa Chauth fast for the safety and longevity of their fiancées.
Also Read | Karwa Chauth 2019: Here are some trendy makeup ideas to look like a 'diva' on this auspicious day
It is generally celebrated in the states of Delhi, Haryana, Rajashtan, Punjab, Jammu and Kashmir, Uttar Pradesh, Bihar, Jharkhand, Maharashtra, Himachal Pradesh and Madhya Pradesh.
The festival falls on the fourth day after the full moon or Purnima. This year it will be celebrated on 17 October. The moonrise is expected at 8:16 pm and the fast keeping time is from 6:27 am in the morning till 8:16 pm.
Here are the important timings that you should know:
Puja timings:
As per Drikpanchang, Karwa Chauth puja will start at 5:46 pm and end at 7:02 pm. The Karwa Chauth Puja Muhurat will last for 1 hour and 16 minutes.
Upvasa timings:
The upvasa timings for Karwa Chauth are 6:27 am to 8:16 pm.
Also Read | Karwa Chauth 2019: Beauty tips for women to get glow like 'Moon' on this auspicious day
Moonrise timings:
The moon will today rise at 8:16 pm.
Chaturthi Tithi timings:
Chaturthi Tithi starts at 6:48 am on October 17 and ends at 7:29 am on October 18.
Sargi ritual:
It is a pre-dawn meal which women consume in the early morning on Karwa Chauth. It includes an earthen pot or Karva which has sweets, dry fruits, feni, snacks. After having Sargi, women do not consume anything for the rest of the day. They can only break their fast after seeing the moon and offering prayers to it.
Also Read | Karwa Chauth 2019: Five lip-smacking and healthy recipes to suffice your appetite after day-long fast
Other rituals:
As per traditions, women also worship Goddess Parvati on this day. She is considered to be Akhand Saubhagyavati. After worshipping, Goddess Parvati, Lord Shiva, Lord Ganesh and Lord Kartikeya are worshipped.
Posted By: Aalok Sensharma