Karwa Chauth 2019: Here's why your partner should also fast with you on this special day
Publish Date: Thu, 17 Oct 2019 11:04 AM IST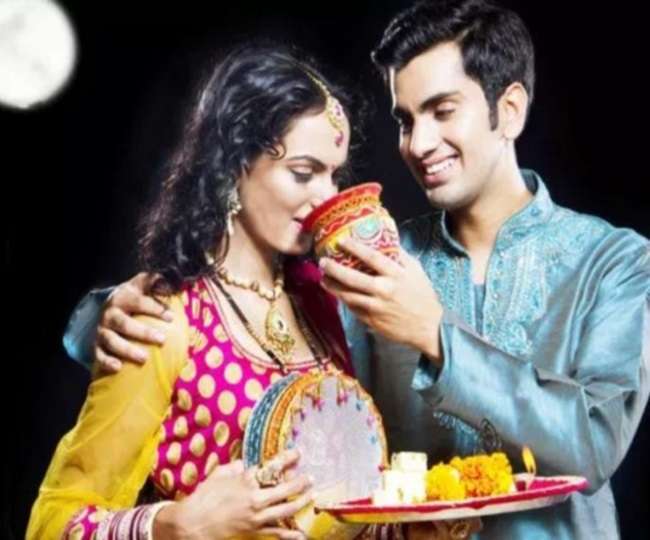 New Delhi | Jagran Lifestyle Desk: As the day of Karwa Chauth reaches, the married women are the busiest and the one who keeps the fast for the long life of their husbands. Women break their fast after sighting the Moon with their husbands.
Women observing a fast on Karwa Chauth is a tradition in India for a very long time. They pray for their husband's health, prosperity and long life, and wait for the husband to break the fast, as the husband fed their wives with their hands. The affection and love between a couple reflect on this day.
Also Read: Karwa Chauth 2019: Five Bollywood songs which will light up your mood on this special day
But from a few years, the tradition of 'only' women keeping a fast changed, and husbands also started to observe fast on this day. Earlier, it was considered that only women are bound to keep the fast for their husbands because they are dependent on them.
But, the millennial, nowadays believe in bending the rules by giving company to their wives in observing a fast, which was considered as a taboo earlier. Fasting has become a trend which is catching up with the young urban men, who don't believe that it's a compulsion for their wives to observe a fast on Karwa Chauth alone.
This initiative by the men should be well perceived and should be appreciated, so that the people who are still believing in that old thinking, should overcome that old mentality and start treating their partners the same.
Now, most of the people believe that traditions should not forge bonds, and should not just one partner's prerogative. If both partners are on the same page then things become easier to live the life prosperously and it also increases the love between the two.
Also Read: Karwa Chauth 2019: Here are some beauty tips which will make you glow like 'Moon' on this auspicious day
Having empathy with your partner is the best thing you can offer to him/her, and by keeping the fast with your wife, you are matching your footsteps with her, and nothing makes a woman happier than her partner supporting and standing with her every time.
So this year, and for all the years to come, change the mindset and don't hesitate in showing love and affection to your wife and observe fast with her.
Posted By: Talib Khan