Kansa Vadh: Here's why Lord Krishna killed his maternal uncle
Publish Date: Wed, 06 Nov 2019 06:54 PM IST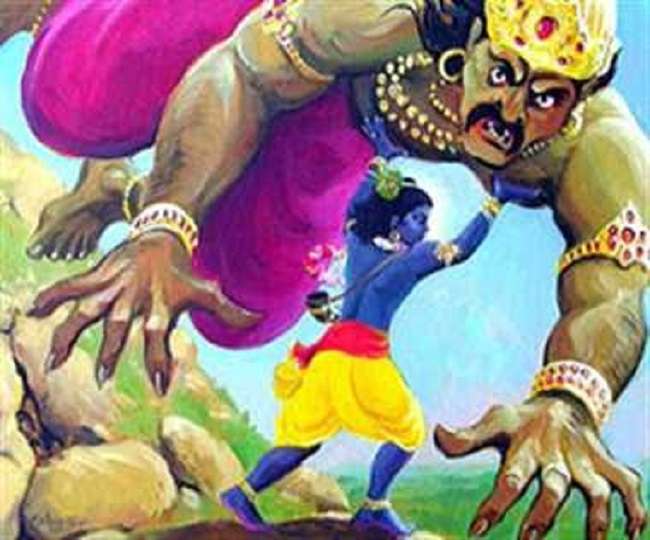 New Delhi | Jagran Lifestyle Desk: Kansa Vadh is celebrated to mark the victory of good over evil. On this day, Lord Krishna killed Kansa and 'King Ugrasena'-- the ruler of India was restored his crown. The festival is observed on dashmi during Shukla Paskha in the Hindu month of Kartik or in November-- as per Gregorian calendar.
As per Hindu mythology, Kansa-- brother of Krishna's mother Devaki--was a cruel and evil ruler of Mathura. He killed seven children of Devaki after he came to know that he will be killed by one of her children. He put her sister and her husband in prison. Krishna escaped death as he was exchanged with a baby girl who was killed mercilessly by Kansa. He grew up as a cattle herder to Nanda and Yashoda.
When Kansa got to knew that Lord Krishna was the eighth child of Krishna, he made several unsuccessful attempts to kill him. He sent out demons such as Aghasura, Bakasura, Kaliye and Putana. He also planned to kill in Gokul and kill him with a mad elephant. Later, Lord Krishna killed King Kansa and released his parents from prison. King Ugrasen was restored his crown and people were freed in Mathura.
Also Read: As Delhi turns into 'gas chamber', here's a list of do's and don'ts to stay safe
The festival is a celebration of Dharma and Adarma. It is quite predominant in Mathura and nearby regions in Uttar Pradesh.
On this day, devotees worship Lord Krishna along with Radha. Special desserts and dishes are prepared to offer to the deities. An effigy of Kansa is burnt to symbolise that evil is short-lived and truth prevails in the end. People take part in the procession and recite the mantras--Hare Rama Hare Krishna. Devotees apply colors on each other as the festival is celebrated with great enthusiasm among loved ones. Several cultural events--drama, music and dance-- such as Kansa vadh leela, skit portarying take place on this day.
Posted By: James Kuanal