Happy Janmashtami 2019: History, Significance, Importance and Lord Krishna birth story
Updated: Sat, 24 Aug 2019 09:21 AM IST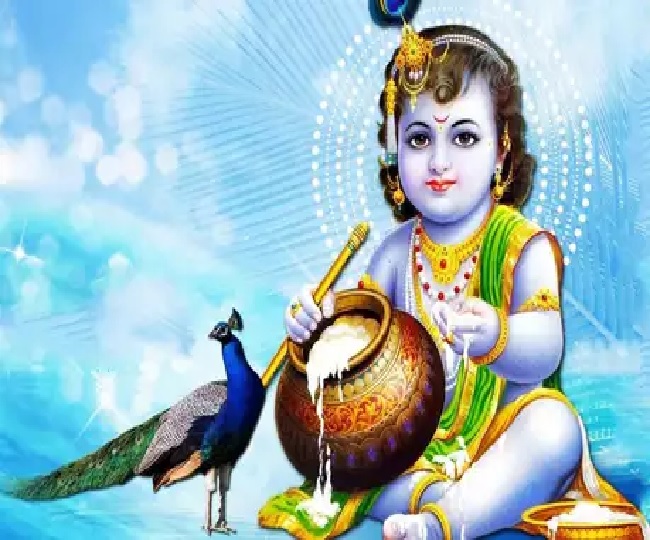 New Delhi | Jagran Lifestyle Desk: Janmashtami, or more popularly known as Krishna Janmashtami is the birthday of Lord Krishna which is celebrated with great fervor and zeal in India during the monsoon month. If we go by the Hindu calendar, this important day falls on the Ashtami or eighth day of the Krishna Paksh or dark fortnight of Bhadon month. No one actually knows when this festival originated! May be a thousand years back this festival found its foothold in our culture. One would actually come across various legendary stories and myths encircling the birth of Lord Krishna.
History, Significance and Importance of Janmashtami
In ancient times, Mathura- a holy place was ruled by a cruel king Kansa who had a sister called Princess Devaki. She was married to Vasudeva. The same day they got married, there was a prediction and Kansa got to know that their eighth son would cause his downfall. So, he killed the first seven children of Vasudeva and Devaki one by one.
Then came the clock in which Krishna had to be born. When Kansa came to know about the eighth child, he imprisoned the couple. However, on a rainy night, Vasudeva managed to escape the prison and rescued the child after a divine voice asked him to take Krishna to the home of his friend Nanda and Yashoda in Vrindavan.
Also Read | Janmashtami 2019: Date, Day and Pooja Muhurat Time to celebrate the birth of Lord Krishna
For the sake of the child's life, Vasudeva overcame all storms and took Krishna to Vrindavan and safely left Krishna to Yashoda and Nanda. He then went in front of King Kansa with a baby girl, hoping that he would not harm her. But, the merciless Kansa tried to kill her by throwing the baby on a huge rock. Meanwhile, she turned into Goddess Durga, warning him of his death and escaped into the air.

Later, Krishna dethroned Kansa from his kingdom by killing him. Ever since Janmashtami is celebrated to mark the victory of good over evil.
Posted By: James Kuanal