Janmashtami 2019: Date, Day and Pooja Muhurat Time to celebrate the birth of Lord Krishna
Updated: Sat, 24 Aug 2019 09:27 AM IST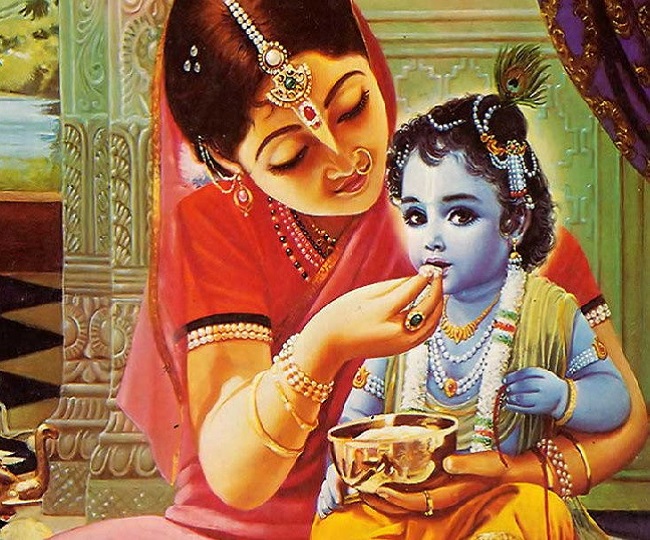 New Delhi | Jagran Lifestyle Desk: Janmashtami is one of the most significant Hindu festivals which is celebrated with much gaiety not only in India but abroad as well. The past few weeks were packed with festivities, from Eid, Rakhi, Independence Day to Navroz falling so close to each other, and now India is gearing for yet another major festival in Janmashtami which would be celebrated on 24th August 2019. According to legends, Lord Krishna, the eight incarnation of Lord Vishnu was born on this auspicious day. The 'Janm' in Janmashtami refers to majestic birth of Lord Krishna, who upon growing up, killed his cruel uncle Kans, and played an instrumental role in the epic battle of Mahabharata.
To celebrate the auspicious festival, temples dedicated to Lord Krishna are decorated. Idols are embellished with new clothes and ornaments. Different types of foods and sweet meals are offered to God. A special type of Makhan (cream) is prepared by using ghee and sugar as it is considered Krishna's favorite. Some people even prepare Chappan bhog (56 meals) to satisfy the lord on this day.
Also Read: Janmashtami 2019: Here's what you should do to stay healthy while fasting
Bhajan and Kirtans along with satsang take place in religious sites dedicated to the blue God. Dance, drama is held in some places. As per Bhagavata Purana upvasa (fasting), 'Ratri Jagran' is observed along with 'Mahotsav' on the following day.
Lord Krishna was born to Devaki and King Vasudeva during Yadava clan in Nathdwara. During that time, earth was reeling under pressure due to the torment of King Kansa. When he grew up, Krishna overthrew him from the kingdom. Later, he went on to feature in epic Mahabharata as a central character.
Also Read: Happy Krishna Janmashtami 2019: Best wishes and messages you can share with your loved ones
Notably, the festival is popular in the Mathura/ Vrindavan, which is the birthplace of Lord Krishna. Apart from the above, the festival is celebrated by devotees in almost every state in north India.
The festival will commemorate at 8.08 am on August 23 and last for the next 24 hours. Nishita Puja time will begin from 0:01 am to 0:46 am on August 24. Parana time is after 05:59 am.
Posted By: James Kuanal