Janaki Navami 2020: History, importance, significance and pooja vidhi of Sita Navami
Publish Date: Fri, 01 May 2020 09:41 AM IST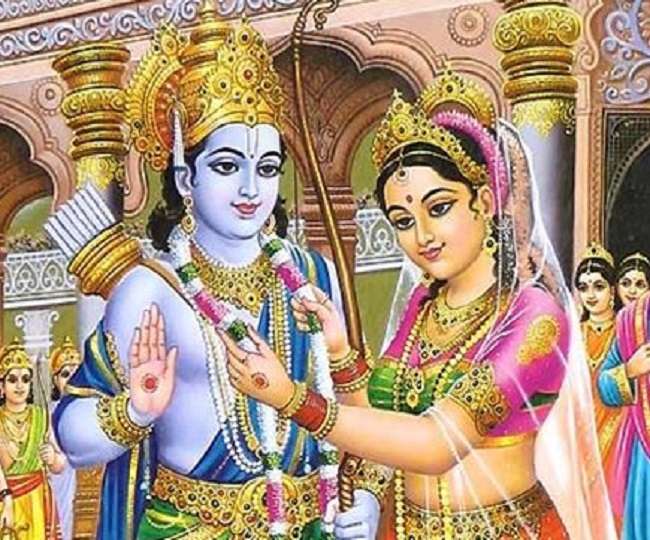 New Delhi | Jagran Lifestyle Desk: The Janak Nandini or wife of Lord Ram, Goddess Sita was born or revealed on the ninth day of Shukla Paksha of Vaishakh month. This day is celebrated with great fanfare across the country in the form of Janaki Navami or Sita Navami.
It is believed that on this day, women who observe the fast of Sarvamangaladayini Goddess Sita will be blessed with qualities like patience, sacrifice, modesty, love and dedication as well as confidence. Women must worship Lord Shri Ram-Janaki for the longevity of her husband, family peace and health of her children.
According to the scriptures, on this holy festival, whoever worships Goddess Janaki along with Lord Rama, is equal to donating the earth and the devotee will get all the fruits of all pilgrimage automatically and also gets rid of all kinds of diseases and sorrows.
On the day of Sita Navami, charity have special significance. It is said that the donation given on this day is considered to be equal to Kanya Dan and Chardham Tirtha. Sita is the light of sun, fire and moon
On the day of Sita Navami, she descended on the earth, hence, on this fortunate day, whoever worships Goddess Sita with Lord Ram, will be bestowed with the blessings of Lord Shri Hari and Goddess Lakshmi. Goddess Sita provides wealth, health, intelligence and prosperity to her devotees. On this day, along with the worship of Sita and Lord Shri Ram, one must also worship Lord Chandra.
Goddess Sita, pleased by the devotion Hanuman, made him the owner of eight siddhis and new funds. Many texts call her the personification of Jagatmata, the only truth, Yogmaya and all worshipers consider her as the sources of power and liberation.
Donate items of honey on this day
Worship Lord Ram and Goddess Sita with roli, akshat, kumkum, moli and red and yellow flowers and sweets with devotion, facing east or north. On this day, lighting a lamp of sesame or ghee while worshiping of Shri Ram-Janaki is extremely beneficial. On the day of Sita Navami, offering sixteen adornments and red chunari to Goddess Sita increases happiness and good luck. Also, those who wish to have children must read the Sita source on this day. After this, offer these mantras and chant Siyaram. "Om Sitaaya and Srisita-Ramay Namah".
This is how Goddess Sita appeared
The story related to the birth of Sita Maa is mentioned in the Ramayana. According to this legend, once in Mithila state there was no rain for many years. In the absence of rain, the residents of Mithila and King Janaka were very worried. When he consulted the sages on this matter, they said that if King Janak himself plows the field, Indra Dev will be happy and it will rain.
King Janak obeyed the sages and ploughed. While running the plow, his plow collided with a vase containing a beautiful girl. The king was childless, so he was very happy and named the girl Sita. Sita is also known by the names Janaki and Mithilesh Kumari etc. In this way, Sita was revealed on the ninth day of the Shukla Paksha of Vaishakh month.
Posted By: Talib Khan