By Simran Srivastav
Fri, 01 Jul 2022 10:09 AM IST
Minute Read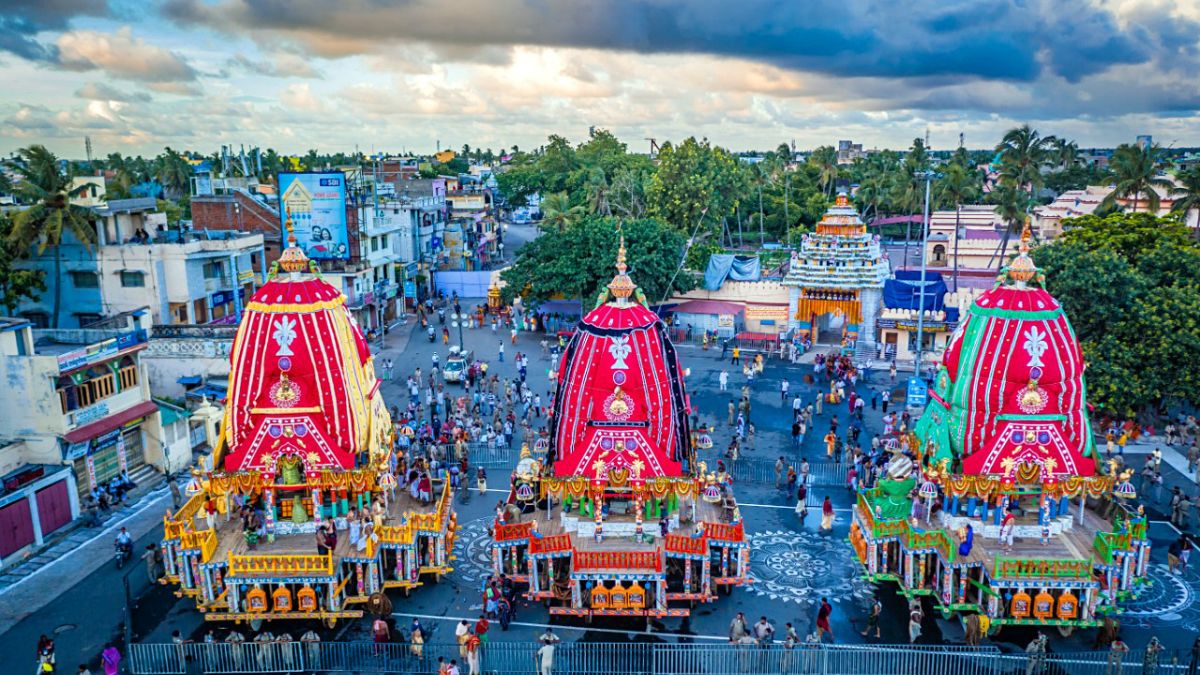 Lord Jagannath's Rath Yatra will start on Friday in Puri, Odisha and it celebrates the annual visit of Lord Jagannath to Gundicha Mata Temple. It is believed that Queen Gundicha was the wife of King Indradyumna, who built the Puri Jagannath Temple. This festival is held for nine days every year. Apart from Lord Jagannath's chariot, the chariot of his elder brother Balabhadra and sister Subhadra are also taken out. On the occasion of Lord Jagannath's Rath Yatra, know some lesser-known facts about this auspicious event.
1. This is the only celebration in the world where the deities are taken out of the temple and carried in chariots.
2. It is the largest chariot procession in the world.
3. New chariots are made every year but the structure, model, design and dimension remain the same.
4. Not even a single nail is used in the chariot of Lord Jagannath and it is made up of wood. The collection of woods starts on the day of Basant Panchami.
5. Lord Jagannath, Lord Balabhadra and Goddess Subhadra travel in three different chariots. Lord Jagannath is on Nandighosh, which has 18 wheels, Lord Balabhadra's chariot Taladhwaja has 16 wheels and Goddess Subhadra's chariot Padmadhwaja has 14 wheels.
6. Lord Jagannath's chariot is made in red and yellow colour and it is bigger than Lord Balabhadra and Goddess Subhadra's chariots.
7. All the deities are given a ceremonial bath with 108 pitchers of water. It is called Sahastradhara Snan.
8. The chariots return on the eighth day on Ashadh Shukla Dashami. This is called the Bahuda Yatra.
9. After the chariots return, they are dismantled and the woods are used in the kitchen of Jagannath temple as fuel.
10. 56 dishes are made every day in the Jagannath temple. The 'Mahaprasad' is prepared in the temple, which is made in seven earthen pots or wooden utensils.