International Yoga Day 2020: Know theme and what's new this year on this International Yoga Day here
International Yoga Day 2020: Keeping the coroanvirus pandemic into consideration, this year's International Yoga Day themes have been kept as 'Yoga at Home' and 'Yoga with family'
Updated: Wed, 17 Jun 2020 07:06 PM IST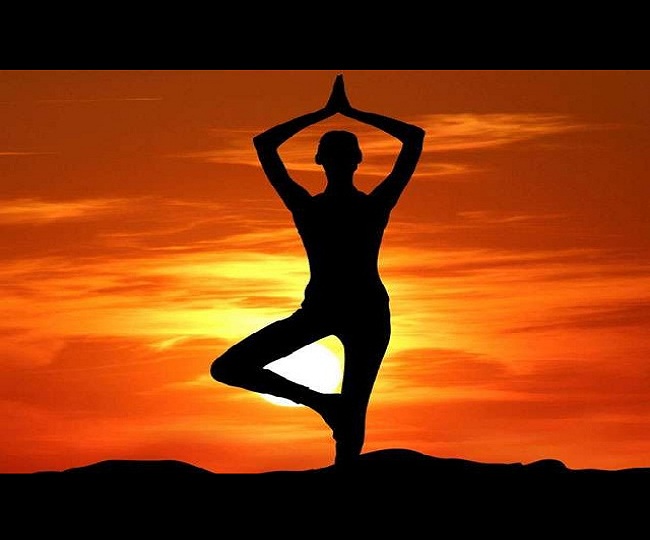 New Delhi | Jagran Lifestyle Desk: The world is all set to mark the sixth International Yoga Day on 21st June. However, due to Coronavirus pandemic, this year's International Yoga day won't carry as much pomp and posh as its previous five editions.
Keeping the coroanvirus pandemic into consideration, this year's International Yoga Day themes have been kept as 'Yoga at Home' and 'Yoga with family' – since most of the world, specifically the 188 sovereign territorial zones, are continuing to combat the Coronavirus crisis, pushing a significant chunk of global populations to stay inside their homes.
"Due to the contagious nature of COVID-19, no mass gathering would be advisable this year. Hence, this year the ministry is encouraging people to practice yoga at their homes, with participation from the entire family," the AYUSH Ministry said in a public statement.
What is new this year on International Yoga Day?
Instead of open-air Yoga practices, most of the world and the leaders at different level will conduct video-conferenced Yoga sessions. However, Prime Minister Narendra Modi will also address the nation on Yoga day in the wake of Coronavirus crisis and the most flashiest of all Military face-off with China in Eastern Ladakh, alongside the usual assertiveness of Yoga and its physical-mental benefits.
A video blogging contest, under the hashtag 'My Life, My Yoga', has also been introduced this year and the last date for submission of entries is June 21. This global contest on the digital platform is jointly organised by the Ministry of AYUSH and the (ICCR) Indian Council of Cultural Relations.
A participant in order to take part in the contest is required to upload a three-minute video of three yogic practices ('kriya', 'asana', 'pranayama', 'bandha' or 'mudra'), including a short video message on how it influenced the participant's life. The message can be recorded and hence posted in any language.
Derived from a Sanskrit word 'Yuj', Yoga means Union or unite – an assertion needed most to ponder upon in the world currently grappling with Coronavirus along with multiple geostrategic struggles in the current world
Posted By: Talib Khan