By Aalok Sensharma
Mon, 18 May 2020 06:52 PM IST
Minute Read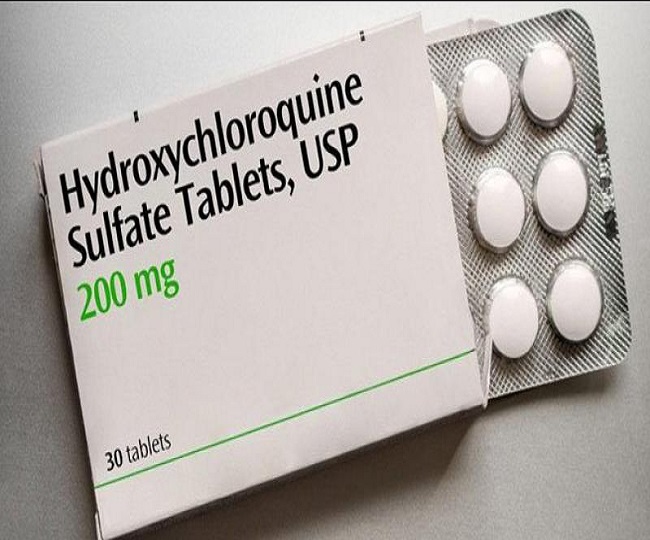 New Delhi | Jagran Lifestyle Desk: The global patient count of coronavirus has exceeded the mark of 4.7 million with over 315,000 fatalities, according to Johns Hopkins University's COVID-tracker. With countries racing against time to find the cure to vile contagion infection, efforts are being ramped up globally with on-going vaccine trials and clinical approving processes for several drugs in line with COVID-19.
Among the first drugs which raised the anticipations in line with the hope for the COVID cure, was anti-malarial drug hydroxychloroquine (HCQ). The drug had an over the counter availability in India, meaning one did not require a prescription for buying the medicine and was widely available at a nominal price.
India, in fact, is the chief exporter of the HCQ drug to WHO and Malaria affected regions in Africa. However, on March 24, 2020, as Indian Council for Medical Research (ICMR) suggested HCQ as a prophylactic treatment drug against COVID -- meaning, suggested for the consumption of health workers and immediate contacts of a COVID patient -- people started hoarding the medicine, and subsequently government placed HCQ under 'Scheduled H-drug' list. After which, one needed a prescription to buy HCQ in India.
According to a Times of India report, Dr Ashwini Chopra, a renowned Gastroenterologist practising in Aashlok Hospital, shed more light on the efficacy and usage of HCQ in a webinar on, "How to Boost the Immune System during COVID-19 Outbreak".
Dr Ashwini vindicated the prophylactic plank of the drug, suggesting that it can be used by the front line workers and those who have come in contact with an infected person.
"It should be taken as one dose per week for three weeks as a preventive measure," Time of India quoted Dr Ashwini as saying.
Numerous studies in the world have suggested that HCQ is close to ineffective in critically ill COVID patients. However, initial reports from Wuhan in China found that HCQ enabled the recovery of COVID-19 patients by shortening the duration of cold, cough, and fever.
It was observed that HCQ could significantly shorten (Time To Clinical Recovery) TTCR and stimulate the absorption of pneumonia.
HCQ side effects
Among the defining reasons due to which medical experts are sceptical about HCQ use, are its side effects. In addition to headache, dizziness and stomach cramps, other serious side-effects of HCQ include Heart rhythm problems, Mental health effects and cardiovascular anomalies. Experts strongly advise to consult the doctor first, who may or may not prescribe HCQ given an individual's specific health profile.