Happy Slap Day 2020: Wishes, messages, quotes, jokes, SMS, Shayari, WhatsApp status to share with your partner
Slap Day 2020: Slap day is dedicated to those individuals who have settled for a wrong relationship.
Updated: Sat, 15 Feb 2020 08:22 AM IST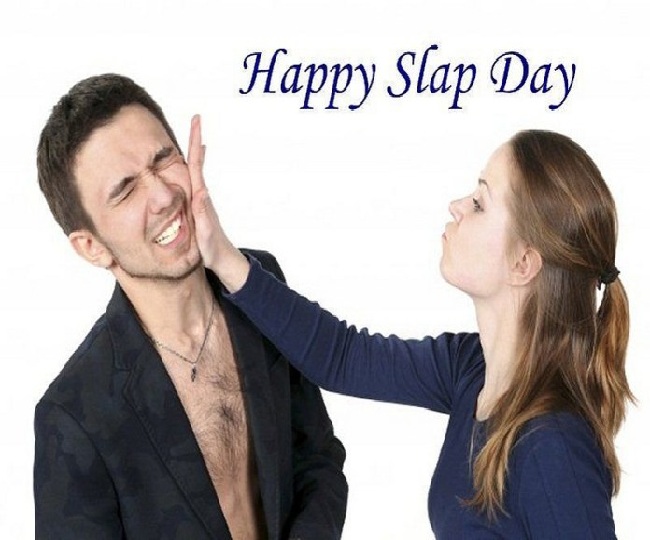 New Delhi | Jagran Lifestyle Desk: There is always a flip side of a coin and everything that you experience in life. If there is Valentine's week for loverbirds to strengthen their love life, there is also anti-Valentine week to end relationships that are not getting you anywhere. The first day of the Anti-week begins on the next day after Valentine's Day, i.e., February 15. Love is a beautiful feeling, but only for those who care about it, but there are a lot of people in this world who do not care about it.
The first Day of the Anti-Valentine week, Slap day is dedicated to those individuals who have settled for a wrong relationship. On this day, you can slap your partner who has been cheating on you, but you are continuing to give them opportunities one after another. However, if you are happy with your partner, you can slap him/her in a gentle way to express your love for them. On this day, here are some wishes, images, quotes, SMS to share with your partner:
Slap Day quotes and wishes
I hate two-faced people. It's hard to decide which face to slap first.
Sometimes I wish I was an octopus, so I could slap 8 people at once.
Karma takes too long. I'd rather slap you now.
Forget (Slap) all those relations which hurt and give you pain and LIVE LIFE again.
Yesterday, someone asked me how to handle unwanted proposal during valentine's week. I suggested A SLAP is the best choice.
Never Slap A Man Who Chews Tobacco. – Willard Scott
A slap is the best medicine that may be used to remove the madness of love from a boy's mind.
This slap is especially for you because no one ever has managed to hurt me so much….. Best wishes on Slap Day to the one who doesn't deserve love in life.
I love you smile, Your face and you eyes, Damn I'm too good at telling lies! Happy Slap Day!
Slap Day jokes
Student ko miss ne thapar raseed kia
Miss: Aaj Tum Late Q Aaye?
School 7 baje Shuru
Hota Hai Fir der Q Ki?.
Student:Miss,
Aap Mera Itni besabri se Intjar Mat Kiya Karo
Log Galat Samajte hai. hahaha
Happy Slap Day 2020!
Boy: I Love U…
Girl : Thapar Marungi…
Boy.
Mukka Bhi Khayegi Phir…
Happy Slap Day 2020!
Slap Day Shayari
Jab Ap hamse rooth jaoge, Jab aap hamse khafa hojaoge, Jab aap hamein bhool jaoge
Tab Aisa thappar Marungi ki sab yaad aajayega. Happy Slap Day 2020!
Shukr Kar Pagali Main Tere Alawa Kisi Aur Ladki Ki Taraf Nahin Dekhta,
Warna Pata Nahi Har Gali Me Mere Kitne Sasural Hote
Posted By: James Kuanal