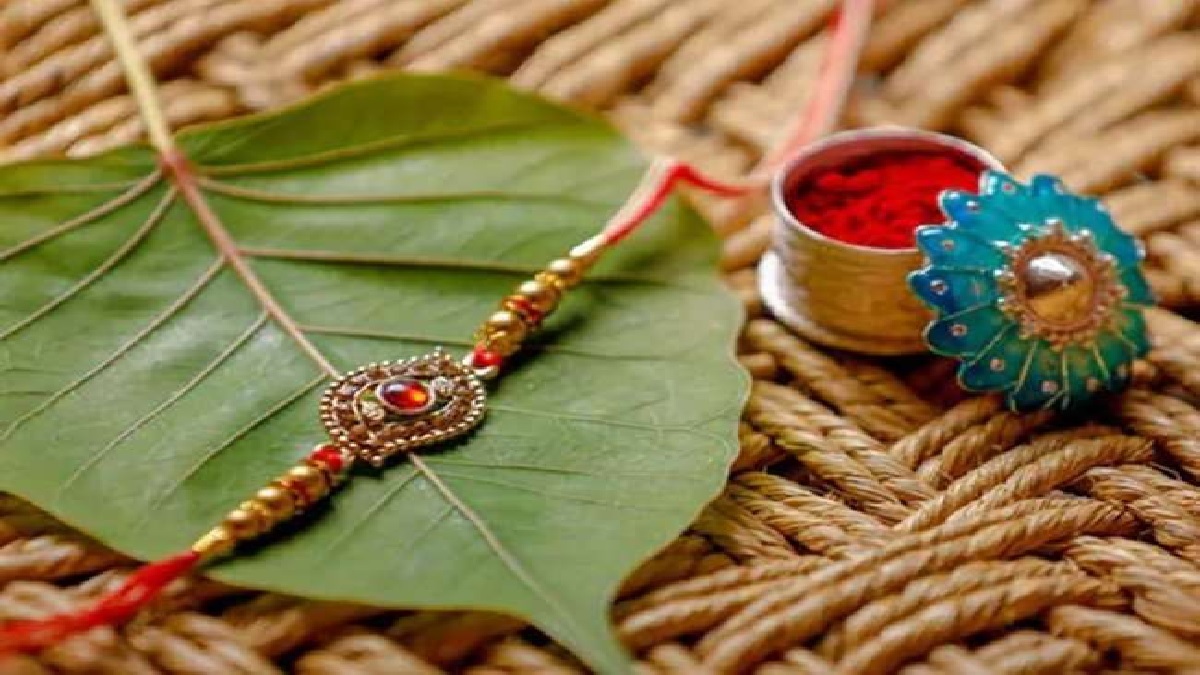 The festival of Raksha Bandhan is very special for all siblings. It is the day to celebrate a brother-sister bond or sister-sister bond. Each year, the festival is celebrated with great pomp and excitement across the nation. As per rituals on Rakhi, sisters tie a sacred thread called Rakhi on the wrist of their brothers or sister to another sister. The symbol of Rakhi is that the person who wears it will protect the person who ties the Rakhi.
Since the festival is being celebrated in the country, we bring you special wishes, messages, and quotes to share with your brothers and sisters. You can use them as your Facebook and WhatsApp status as well.
Raksha Bandhan 2022: Wishes
Here's wishing one and all a very Happy Raksha Bandhan.
Here's wishing you and your family a very Happy Raksha Bandhan.
Wishing you all a very Happy Raksha Bandhan.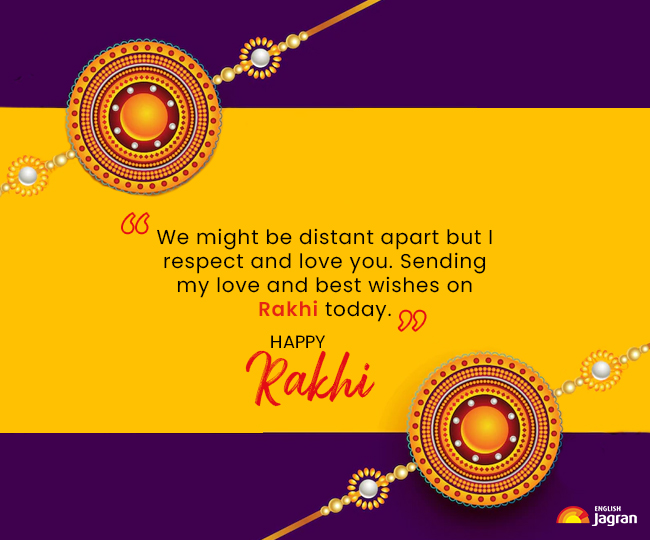 A very Happy Raksha Bandhan to the person who annoys me the most yet the one who I love the most.
This Raksha Bandhan, I promise I shall be there for you, my little sister, as I have been since childhood. Happy Rakhi to my bundle of joy.
I can't imagine my life without you, my sister. This message is to tell you how much you mean to me. Here's sending my warm wishes and a teddy hug.
Having a Great brother like you makes me feel safe and secure in this world. I know I can turn to you if I need help.
I have the loveliest and sweetest brother in this world, Thanks for being the best one!! Happy Raksha Bandhan.
We laugh and cry, we play and fight. We shared moments of happiness and sorrows, which made our bond stronger. Happy RakshaBandhan!
Raksha Bandhan 2022: Messgaes
Smiles, laughter, giggles and more, happiness, joy and peace are in store. Happy Raksha Bandhan, Chutki (sister)/Chhotu (brother). Here's sending my teddy hug to you, my little sister/brother.
You make me laugh when I am sad, You make me giggle when I am mad, Thank you for bringing light and sunshine, You are my little baby girl/boy, and you are indeed mine. A very Happy Raksha Bandhan to you.
You are the only person who supports me in my hard times; you are the one who shakes a leg with me in my happiness. There was no single day in my life when you weren't there. I really love you, my brother.
Brothers & Sisters, Fight like cats & dogs, They also teach & learn, And grow together, Looking out for one another, In the best of times, And through the worst, In the end, Sometimes our best friend, Can be a Brother, Or a Sister, Happy Raksha Bandhan!
My Sister, My Friend, We have been through a lot, Some rough times, Some sad times, Some fun times, Some good times, Some times I'll never forget, And sometimes I wish I could, You are not only my sister, But my best friend I could ever have, We have been through a lot together, And I hope there are more good ones to come
Raksha Bandhan 2022: Quotes
To have an affectionate relationship with a sister is not just to have a friend or a confidant -- it is to have a companion for life.
The most amazing thing about having a sister is like having a best friend in life. Thank you for always being there for me Sis. Happy Rakhi!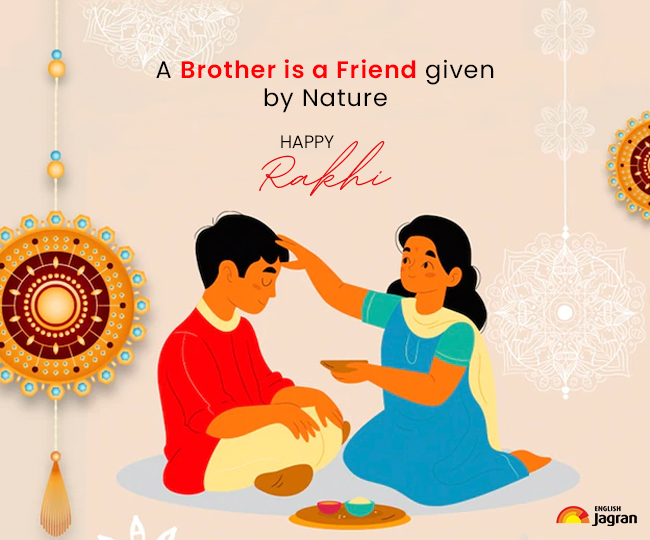 I wait for the day throughout the year to see you tie a Rakhi so religiously on my wrist and pray to God for my well-being.
Sweetest Sis, I wish our bond grows stronger day by day.
As we grew up, my brothers acted like they didn't care, but I always knew they looked out for me and were there! Happy Raksha Bandhan!
Missing the fights and enormous love that we shared in our childhood days. Happy Raksha Bandhan, sister!
With a small hope that our love for each other never diminishes, I want to wish you a very Happy Rakhi!
Happy Raksha Bandhan to my biggest secret-keeper and my pillar of strength. With you as my sister/ brother, I don't need much else.
You take my hand and lead me along paths I would not have dared explore alone. Thanks for all the adventures my lovely sister.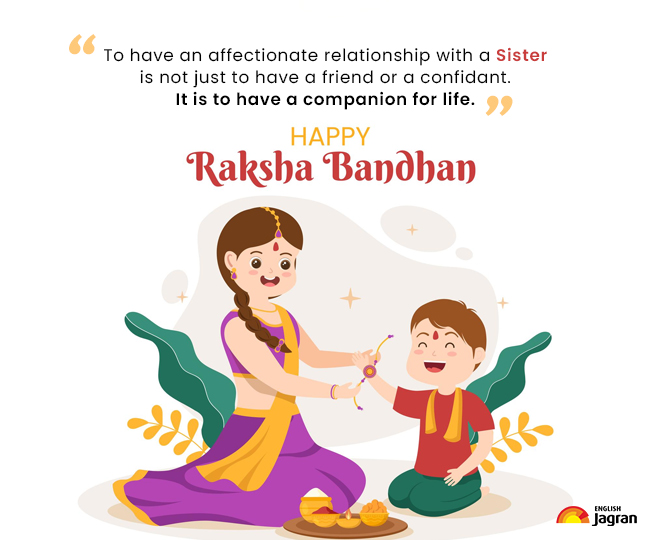 We are miles apart from each other but are still connected as we are entrenched in each other's hearts forever. Happy Raksha Bandhan!
May this Raksha Bandhan bring love, light, and endless happiness. You deserve it all and more. Happy Raksha Bandhan!
Distance can do little to separate those who are linked by the heart. Sending you love and wishes on this special day. Happy Raksha Bandhan!