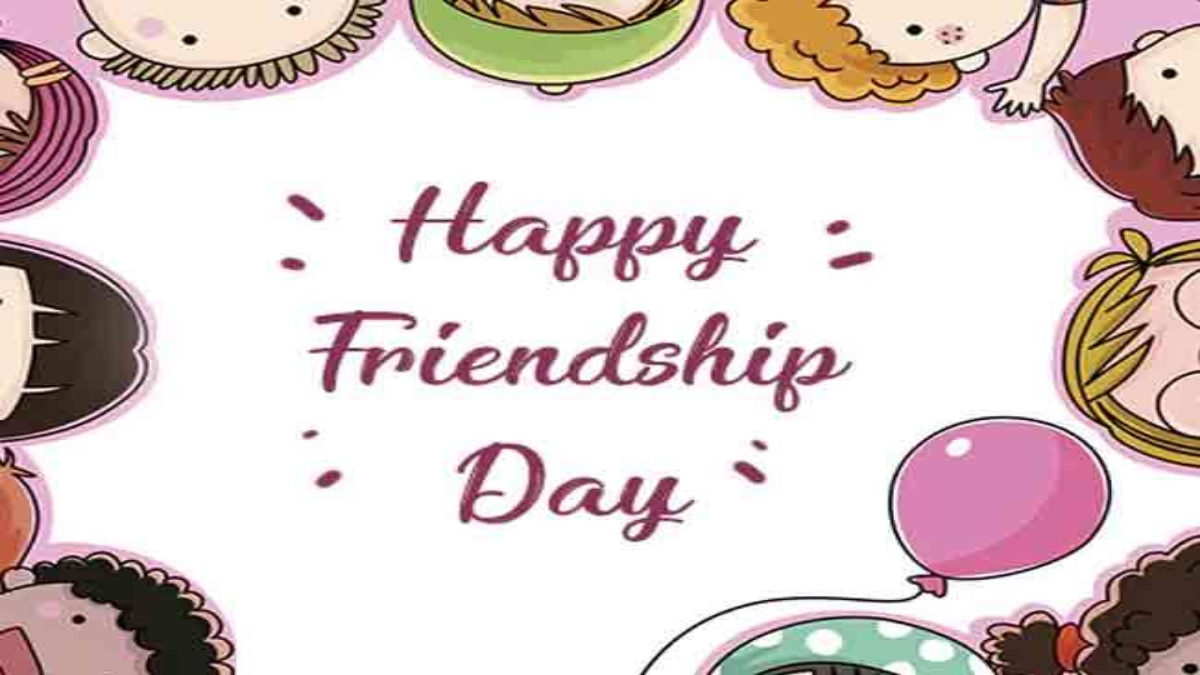 Happy Friendship Day! Friends are the most essential part of our lives. They always stick to us in our thick and thin. Anyone's life would be extremely boring if they don't have the right set of friends. A bond with friends is very special, and they are an integral part of our lives. In order to celebrate this beautiful bond, people across the globe will celebrate Friendship Day on August 7. On this day, people wish for their best friends and spend quality time with their favourite people.
As we celebrate the day today, here we have brought you warm wishes, quotes, messages, and images to share with your friends. Also, you can use them as your Facebook, WhatsApp, and Instagram status.
Happy Friendship Day 2022: Wishes
My dear friend, you have filled my life with joy and happiness since you came into my life! Happy Friendship Day to You
Thank you for doing the most stupid things in my life, I'm the luckiest person to have a friend like you. Wishing you a very happy friendship day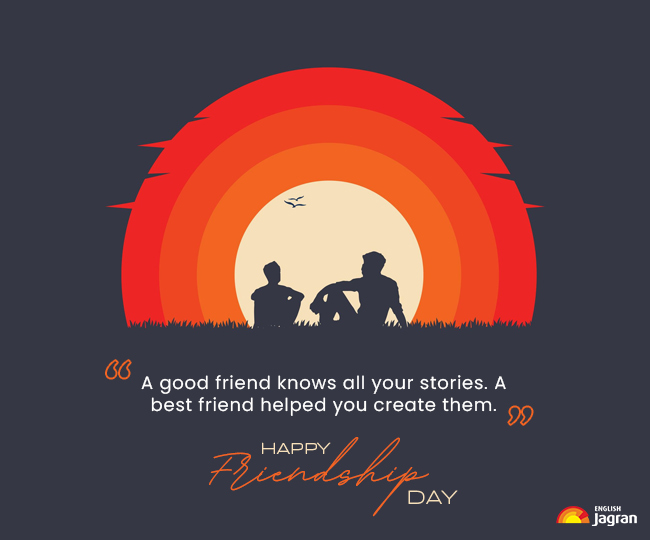 The most beautiful thing about our friendship is that we understand each other in every situation and that is what makes us so strong. Warm wishes on this Friendship Day for you
Finding a true friend who connects with you at all levels is extremely rare but I feel I am the blessed child of the Almighty. A very Happy Friendship Day to my friend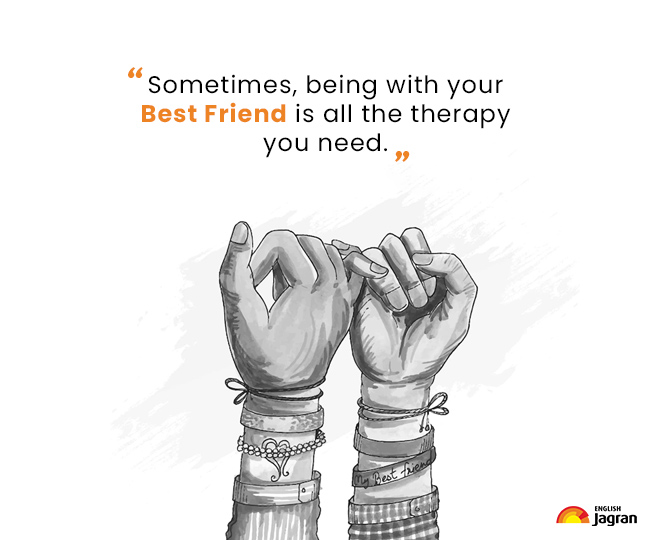 Doesn't matter if you meet them today or after a decade, the banter between friends never gets old.
Happy friendship day 2022! I've always found you whenever I needed support, guidance, and someone to watch my back. Thanks for everything that you've ever done for me.
You know every trick to make me smile and every magic to make my sadness disappear. Your kind of friend is so rare because you are the most precious gem in the world!
"In the sweetness of friendship let there be laughter, and sharing of pleasures. For in the dew of little the heart finds its mornings and is refreshed."- Khalil Gibran
Hey, friend! Happy Friendship Day 2022! You are one of the kindest, funniest, and most helpful one I've ever met. Let's stick to each other forever.
Happy Friendship Day 2022: Messages
I consider myself extremely fortunate to have a friend like you who is more than a friend to me; you are my life. Happy Friendship day!
Happy Friendship day my buddy! You are someone I can rely on at all times in my life. May our lovely friendship last forever!
Dearest friend, I love you the most because you are always there to join me in the stupidest things in life…. Happy Friendship Day to you!
Wishing you a happy friendship day, my dear friend. May God strengthen our bond and fill our lives with happy memories.
Each friend represents a world in us, a world possibly not born until they arrive, and it is only by this meeting that a new world is born. — Anais Nin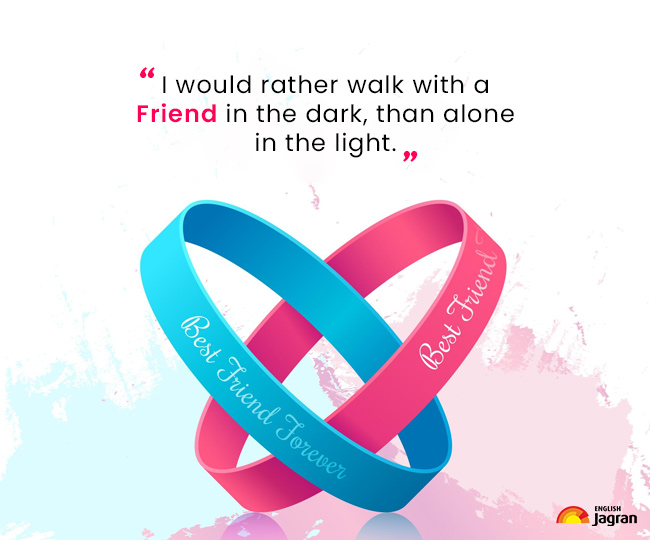 You embody everything that a true friend should. I wish you nothing but the best for your future.
Sometimes, being with your best friend is all the therapy you need.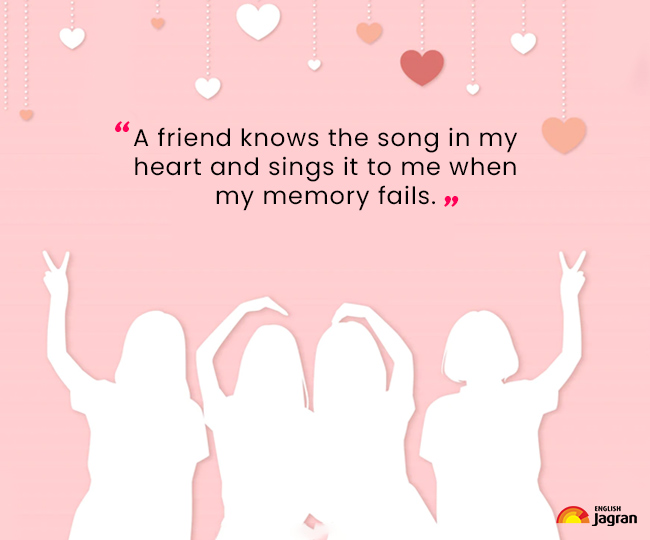 Happy Friendship Day 2022: Quotes
"There are times in our life when we realize how blessed we are from the friendships we have formed over the years, graduations and retirements often remind us of this" by Kate Summers
"99 Bible Verses remind us of great friendships in the Bible. The Bible Verses remind us of the blessing we have in the friendships around us" by V. Ashiedu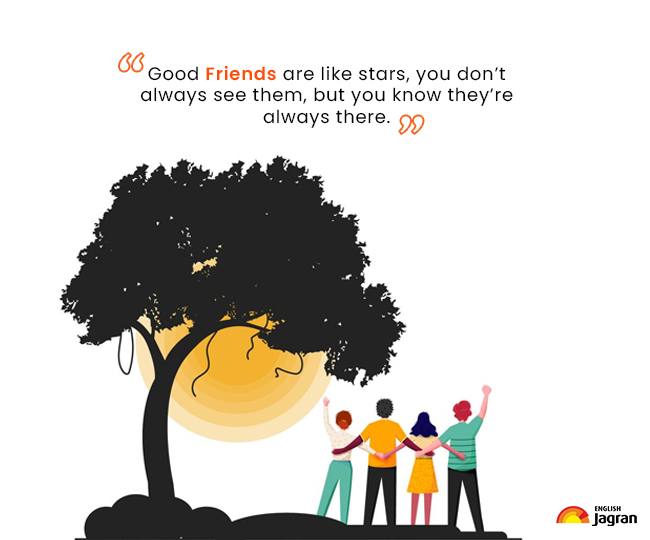 One of the very pleasant things about friendship is the 'do you remember moments' by Faith Baldwin
"On this Friendship Day keep in mind the power of your smile, it is the first step in making new friends" by Catherine Pulsife
There is no distance in this world that can part our because we are strongly connected with our hearts and our friendship is eternal. On the occasion of Friendship Day, let us raise a toast
To the best relationship of our lives. Love you dear!
Each friend represents a world in us, a world possibly not born until they arrive, and it is only by this meeting that a new world is born.
Let us celebrate the beautiful friendship that we share to make it a perfect Friendship Day, the day that gives us another reason to spend more time together.