Flirting Day 2020: Wishes, quotes, messages, shayari, SMS and WhatsApp status to share with your partner
Updated: Tue, 18 Feb 2020 07:49 AM IST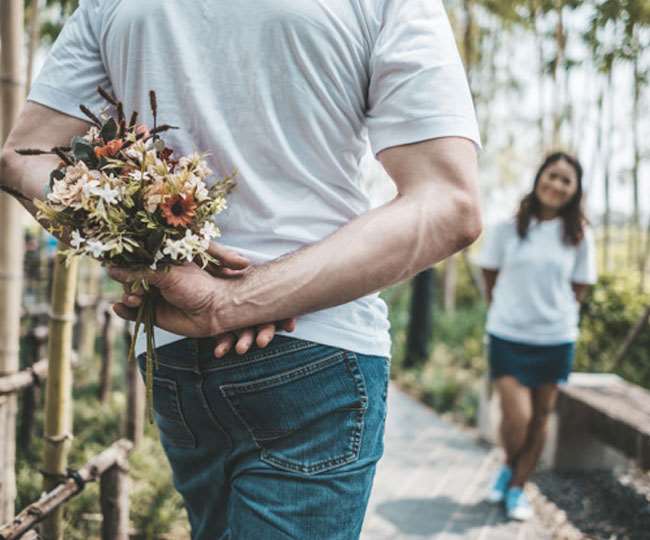 New Delhi | Jagran Lifestyle Desk: The fourth day of the anti-Valentine week is celebrated as 'Flirting Day'. It is observed on February 18. Both singles and those who are in relationship can celebrate Flirting Day.
Flirting is a social and sexual behaviour that involves written or spoken communication, including body language. Flirting with someone is the first step towards any romantic relationship. It can be done by sending naughty texts, surprise kiss, complimenting your partner in the public. Studies suggest that couples who flirt with each other live happier and feel content. Here are some flirty wishes, quotes and messages to send your partner on this day:
Also Read: Anti-Valentine Week 2020| From Slap Day to Breakup Day, all you need to know
"I believe u so much. I trusted u so much but u told my secret to every one. Why did u told them that I am so beautiful."
"When you hold my hand or when you hug me, it feels like I am at the most comfortable place in this world."
"I don't like to lose but I would be more than happy to lose my heart to you….. Happy Flirting Day gorgeous."
"You are the reason my heart beats so fast….. You are the reason I go weak on my knees when you are around….. Happy Flirting Day to you."
"Flirting is like the game of chess…. One wrong move you make and you can end up getting married…. Flirt smartly."
"Flirting is not everyone's cup of tea…. It is an art and demands confidence and romance together."
"When I am with you, I always need a map because I keep getting lost in your beautiful, deep eyes."
I had a dream we were s-exting, so I woke up and decided to turn it into a reality.
I need you 24 hours per day, 7 days per week, you are my incentive, I live for you.
"Your eyes are as beautiful as ocean and I will not mind drowning in them for life…..Happy Flirting Day Love!
Posted By: James Kuanal