Updated: Sun, 21 Jun 2020 12:30 PM IST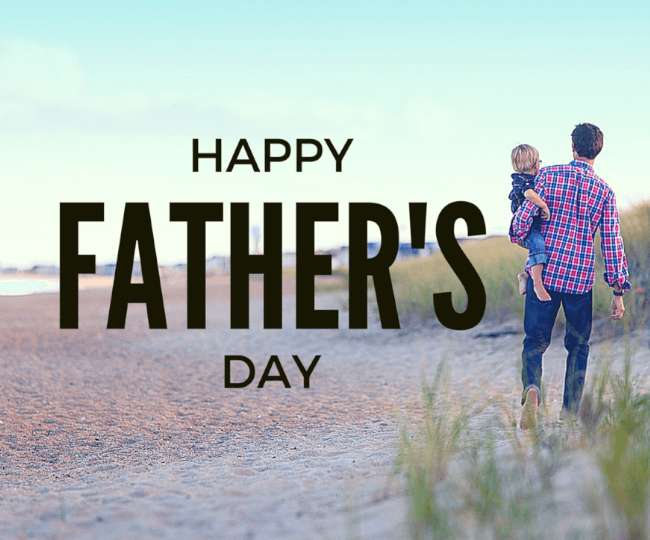 New Delhi | Jagran Lifestyle Desk: A day when you could finally thank your father for his love, devotion, support and indispensable affection -- Father's Day has arrived. On Father's Day, which is generally celebrated on third Sunday of June every year, people across the world thank their father and organise a special event. On Father's Day, you can take your father on a picnic but this time it won't be possible because of the coronavirus-induced lockdown across the country. However, you can share some wishes and emotional messages with him. So as you celebrate Father's Day, here are some wishes, messages and quotes that you can share with your dad:
Wishes:
This is for the women that have to play the role of a Mother and a Father to their children, Happy Father's Dayyy!
Happy Father's Day to all the great dads out there. Especially, mine. I will always be daddy's little girl. I am very grateful for all that you do. Love you!
Happy Father's Day to Dads, Step-Dads & Moms who are providers, caregivers, hand-holders, monster chasers, teachers, friends, protectors, and just the Greatest!
A dad is someone who wants to catch you before you fall but instead picks you up, brushes you off, and lets you try again. Thank you dad! Happy Father's Day!!
F-fantastic, A-awesome, T-terrific, H-honorable, E-excellent, R-remarkable This sums up my dad...Happy Father's Day to all you wonderful dads out there!
Fathers are like candles. They make daylight out of the darkness. A father is someone who is concerned with everything we do. Happy Father's Day!!
A dad is someone who holds you when you cry, scolds you when you break the rules, shines with pride when you succeed, and has faith in you even when you fail. Thank you for believing in me, dad. Happy Father's Day!!
Quotes:
"The power of a dad in a child's life is unmatched."
"A father's smile has been known to light up a child's entire day."
"A father doesn't tell you that he loves you. He shows you."
"When my father didn't have my hand, he had my back."
"One father is more than a hundred schoolmasters."
"No music is so pleasant to my ears as that word―father."
"Fathers, be good to your daughters. You are the god and the weight of her world."
Messages:
A Father Is the First Best Friend and Teacher of His Kid. Happy Father's Day!!
The older I get, the more I realize how many sacrifices you made to make my life better! I can never thank you enough for everything you have done for me! I love you papa. Happy Father's Day!
On Father's Day, we hope you feel honoured for all your years of leading our family. And every day, we hope you feel how loved you are. Happy Father's Day!
I have learned everything required to live a good life from you! Thank you for always being there dad! Happy Father's Day!
Happy Father's Day! I might be taller than you now but I still look up to you. Love you Dad!
Sending you heartfelt appreciation on Father's Day. It's the least I can do considering all the grey hairs I've caused you.
Dad, you're still the one I think of first when I have a question about something or when I just need some support and good advice. Thank you for always being there for me. Happy Father's Day!
Posted By: Aalok Sensharma