Happy Dussehra 2019: These places do not burn effigies of Ravana on Vijayadashmi
Vijayadashmi or Dussehra is celebrated by burning the effigies of Ravana.
Publish Date: Tue, 08 Oct 2019 10:46 AM IST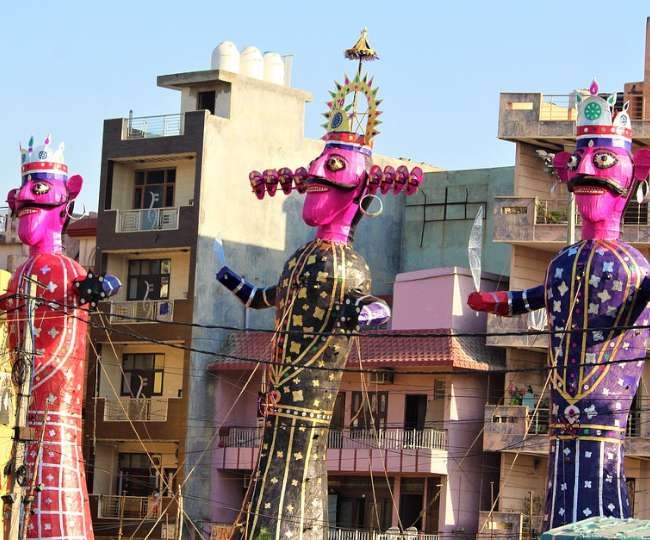 New Delhi | Jagran Lifestyle Desk: The auspicious festival of Durga Puja or Navratri comes to an end on Day 10 by burning effigies of Ravan. As per scriptures, after 9 nights of intense battle with evil Mahisasura, Goddess Durga killed him on the last day. It is also believed that Lord Rama killed Ravan on this day. Thus Vijayadashmi is celebrated victory of truth over lies. Effigies of Ravana, Kumbhkaran and Meghnad are burnt on this day. But, there are some places across the country that do not burn effigies of Ravana on Dussehra. Take a look at some of them:
Mandsaur
The in-law's house of Ravana is in Mandsaur, Madhya Pradesh. He was married to Mandodari. People do not burn effigies of Ravan to pay him respect as their son-in-law.

Gadhchiroli
Tribal communities in Gadchiroli, Maharashtra do not burn effigies of Ravana as his son is considered God. They worship him during the month of 'Falgun'.
Malavalli
People from Malavalli in Karnataka worship Ravana. He is considered as a 'bhakt' of Lord Shiva so people carry processions of the lord and Ravana.
Kakinada in Andra Pardesh has a temple for Ravana were devotees come in large numbers to pray him.
Also Read | Happy Dussehra 2019: Whatsapp wishes and quotes you can send to your loved ones on this day
Baijnath
Ravana practiced an intense meditation 'tapa' in Kangda district in Himachal Pradesh after which he received 'Moksh' or enlightenment. So, locals do not burn his effigy in this district.

Mandor
One of the communities in Mandor, Jodhpur considers themselves as the descent of Ravana. The residents of this place do not celebrate Vijayadashmi.
Bisrakh Jalalpur
Ravana was born in Bisrakh Jalalpur, UP situated nearly 10 kilometers away from Delhi. Villagers do not perform Ramlila or celebrate Dussehra.
Chikli
Chikli village situated in Ujjain district of Madhya Pradesh do not burn Ravan effigies because of fear. The villagers believe that if they do not perform Ravana puja then their whole village will get burned.
Posted By: James Kuanal